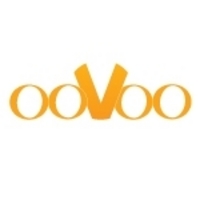 New York, NY (PRWEB) July 13, 2010
Transit Telecom has a history of innovation in developing solutions for telecommunications in Brazil. With video as the fastest growing contributor to data usage over Internet Protocol (IP) networks, ooVoo is leading the evolution in high quality, video-driven communication delivered anywhere and anytime.
"The ooVoo service is being adopted by major carriers around the world," said Rodger Wells, Vice President of Business Development at ooVoo. "In Brazil, we chose Transit for its innovative profile and the company's focus on the latest trends in communication over the Internet."
The video-driven communication service provided by ooVoo, a privately-held company based in New York, was brought to Brazil by Transit Telecom. Key differentiators of the ooVoo service include real-time videoconferencing for up to six people simultaneously, computer-to-phone calls to more than 30 countries at affordable prices, text chat with contacts during video calls, desktop sharing of files with users while on video calls, and the ability to record and send video messages up to five minutes in duration.
"The ooVoo communications service is ideal for people and businesses who want to reduce travel costs and increase productivity," said Jorge Noboru Nakamura, Director of Marketing and Products at Transit. "Compared to current solutions that are somewhat limited, the features provided by ooVoo and Transit meet the communication needs of small-to-mid-sized businesses and corporate users."
Users can download the tool on the Transit portal. The free service includes chat and video conferencing between two users. Business plans for up to 6-way multi-point video calls are available for easy administration. Transit will also provide a trade group specifically to serve customers who want a solution for corporate use.
About ooVoo
ooVoo provides high quality video communication services to anyone with a PC or Mac, broadband connection and a web camera. ooVoo's technology enables businesses and consumers to experience high-quality, real-time video calls with up to six users anytime and anywhere in the world. Product features include high-resolution video calling, video conversation recording, phone calling to PSTN landlines and mobile lines, desktop sharing, video messaging, instant message chat and file sharing. Download ooVoo at http://www.ooVoo.com.
About Transit Telecom
Transit Telecom is a 100% Brazilian carrier, pioneer in offering IP-based solutions. With a young and innovative profile and strong investment in technology and customer care, Transit Telecom offers a diversified portfolio of customized products in order to provide the best service for its clients. In Brazil, the company has full coverage through an NGN network and has more than 60 Points of Presence, connecting thousands of Transit subscribers locally and overseas. Transit´s international operation is based upon broad presence in United States of America, Asia and Europe. For more information, visit the website: http://www.transitbrasil.com.br.
Contacts:
Bryan Brown, ooVoo Media Relations, bryan(dot)brown(at)oovoo(dot)com, +1 513 410 4188
Cristina Cardoso Alves, Gerência de Comunicação, Transit Telecom,
mcristina (at) transitbrasil (dot) com (dot) br, +55 11 3511-8534
# # #