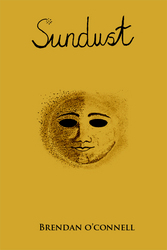 Pittsburgh, PA (Vocus) July 1, 2010
Sundust explores life, death, and existence through the progression of a boy who defines himself only by the world he is given. Set in modern America, the story follows the main character in his quest to find the girl of his dreams and a place in the wilderness of civilization.
Along the way, the main character's bold aspiration spills him into nearly deadly confrontation, felonious charges, and recruitment by the CIA while graduating high school. Unique perspective into the worlds of boxing, collegiate wrestling, and Corporate America are revealed in this tale of a boy who listens to the world around, overcomes hardships, and believes in his dreams.
About the Author
Brendan O'Connell is an accomplished student, athlete, and businessman. The son of a tenth-generation American, he graduated from the University of Pittsburgh in 2002 and now resides with his wife in the northeastern United States.
Brendan's interests include making the most of his time on Earth and enjoying life with family and friends. A few of his favorite things are science, having a home, and pomegranates.
RoseDog Books is pleased to announce the publication of Sundust ($22.00) ISBN: 978-1-4349-9601-5, paperback. For more information, please contact RoseDog Books, at 701 Smithfield Street, Pittsburgh, PA 15222. To place a book order or to learn important information about shipping prices, tax, and our return policy, please call (800) 834-1803.
###