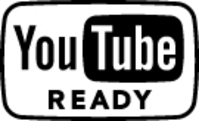 "The message of accessibility is very important, but we also wanted the vehicle to be entertaining." Pat Prozzi, President of VITAC
Canonsburg, PA (PRWEB) July 1, 2010
Pittsburgh-based VITAC announced today its participation in the YouTube Ready Caption Qualification Program, which aims to make YouTube video content more accessible. VITAC has produced the first of several in a series of humorous videos that are reminiscent of the hit NBC show "The Office," featuring VITAC employees from around the country attempting a variety of tongue twisters.
"The message of accessibility is very important, but we also wanted the vehicle to be entertaining," said Pat Prozzi, President of VITAC.
Captioning allows producers of YouTube videos to get their message to viewers who are deaf or hard of hearing and makes it clearer to hearing audiences. Captions also enhance SEO -- the ability of search engines to find video content on the Internet.
The YouTube Ready program, administered by the Described and Captioned Media Program, approved captioning companies based on strict quality and style requirements.
"VITAC traditionally works with large networks and major TV producers," said Heather York, Director of Marketing. "But we developed a simple solution for YouTube videos that incorporates an easy and automated file upload and payment via PayPal -- all with 100% accurate captions."
Upper Cut Studios, a Pittsburgh-based production company, worked with VITAC to create the video. "We shot it with an eye toward the feeling of 'The Office.' The humor isn't in your face. It's just subtle, knowing, and something everyone can understand," said Dax Parise, President. "We can't wait for the next episodes."
*******************************************************************************************************************.
ABOUT VITAC
VITAC Corporation, a Merrill Communications Company, is the nation's leading provider of accessible media services. The company serves every broadcast network and most cable channels, including BBC America, BET, CBS, NBC, CNN, C-SPAN, Discovery Networks, FOX, FSN, MSNBC, PBS, Sony Pictures Entertainment, Turner Broadcasting, Warner Bros. Television, and the Federal Government.
Merrill Corporation, founded in 1968 and headquartered in St. Paul, MN, is a leading provider of outsourcing solutions for complex business communication and information management.
ABOUT THE YOUTUBE READY CAPTION QUALIFICATION PROGRAM
Please direct any and all inquiries concerning the YouTube Ready Captioning Qualification program to YouTube at: press(at)youtube(dot)com.
###