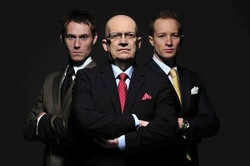 "My personal highlight of the month was seeing Strawberrydaiquiri romp home in the Windsor Forest Stakes at Royal Ascot. It was a sensational performance, and at 5/1, the win tasted sweet."
(PRWEB) July 2, 2010
Cheshire-based horse racing advisory service, Inside Gambler, has just achieved its most successful month yet, predicting an astonishing 26 winners during horse races in June.
The highlight of their inspired four-week performance took place on June 6th when professional gambler and renowned betting tipster, John Fullerton, predicted a remarkable six wins out of six selections.
"My members and I had a huge celebration that day," said Fullerton, who has been a professional punter and horse racing tipster for over a decade. "However my personal highlight of the month was seeing Strawberrydaiquiri romp home in the Windsor Forest Stakes at Royal Ascot. It was a sensational performance, and I had her secured at 5/1, which made the success taste even sweeter."
Team Inside Gambler's hot streak is proving a real menace to UK bookmakers, as their private members are cashing-in on an excellent run of successful horse racing tips.
"I leapt up off the sofa when the sixth winner of the day came in on June 6th," said Steve Williams, an Inside Gambler member from Birmingham. "I've been betting on a small scale for years, and it's a hard game if you don't know your stuff. I find this service really useful. You should've seen my bookie's face when I cashed in the slip. It was a treat!"
With the Goodwood festival approaching in July, all eyes will be fixed on John Fullerton to repeat his performance. One thing is for sure; the bookies will be hoping his form won't be so glorious.
About Inside Gambler
Inside Gambler provides exclusive horse racing tips, results, and news for people interested in UK and Irish horse racing, via telephone, online and magazines. Members receive a private subscription-based service and reliable betting advice and support from well-known industry experts. Inside Gambler takes pride in its high level of customer service and operates in full compliance with BHA and ASA guidelines. For further info please visit http://www.insidegambler.co.uk
###