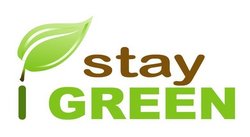 I encourage properties to support their state and federal programs and earn certifications where appropriate
Phoenix, Arizona (Vocus) July 1, 2010
The Sky Hotel in Aspen Colorado is the 1,000th U.S. lodging property to complete "Green" audit and earned a 5 Green Eco-Leaf Rating. The eco-rating allows the public to know the specific environmental initiatives in place at a property, which enables the environmentally conscious traveler to make informed lodging decisions.
Properties worldwide are encouraged to complete the comprehensive online self-audit and earn a Green Eco-Leaf Rating ranging from one to five Eco-Leafs with a 5 Green Eco-Leaf Rating being the highest level attainable. Ratings are based on environmental initiatives in-place at the property. Only 25 properties have earned the coveted 5 Green Eco-Leaf Rating thus far; eighteen in the United States, two in Canada, and one in each of Costa Rica, Guatemala, Mexico, Indonesia, and Ecuador.
Richard Varner, founder of iStayGreen.org states: "Even though iStayGreen holds a firm lead for U.S. lodging 'Green' rated properties, there are still several other quality environmental rating and certification programs available to motels, hotels, resorts and bed & breakfasts". Presently the most dominant are state run organizations in California and Florida with each having several hundred participants within their respective states. Nationally, organizations such as U.S. Green Building Council – Leadership in Energy and Environmental Design (LEED) and U.S. Environmental Protection Agency – Energy Star programs are also making significant inroads in certifying lodging properties. Richard Varner goes on to say "I encourage properties to support their state and federal programs and earn certifications where appropriate".
iStayGreen.org is continuing to experience dramatic growth as it helps hundreds of thousands of unique visitors each month find and book environmentally friendly hotels. Each week iStayGreen.org is contacted by dozens of properties seeking the Green Eco-Leaf Rating. At the current rate of growth it is anticipated that by year end over 2,500 properties worldwide ranging from Luxury Class Hotels to Bed & Breakfasts will have received their Green Eco-Leaf Rating.
Lodging properties are gaining significant marketing advantage by promoting their Green initiatives, especially when those initiatives have 3rd Party endorsement, such as the Green Eco-Leaf Rating. iStayGreen.org encourages all lodging properties to take advantage of this marketing opportunity and complete the environmental self-audit to earn the Green Eco-Leaf Rating. Presently the self-audit is being provided at no cost. Upon completion, the property is awarded a badge that is displayed on their website creating "Green" Trust with the eco-concerned traveler.
To find out how a property can earn the Green Eco-Leaf Rating, contact Richard Varner at 602-864-5553 or rvarner (at) istaygreen (dot) org.
About iStayGreen.org:
With iStayGreen's rapidly growing searchable directory of 100,000 lodging properties and over 4,700 Green Listed, it's easy for anyone to quickly locate and compare "Green" lodging worldwide. To earn a Green Eco-Leaf Rating, hotels must complete a thorough self-audit, and then are rated based on their eco-initiatives. The site also provides an effective way for hotel owners and operators to promote all of the good "Green" things they are doing. Visitors to the site can create their own profiles, add friends, recommend properties, upload photos, form groups, create and respond to forum threads, make reservations, and add comments and reviews to hotel profiles.
Contact:
Richard Varner
602-864-5553
###