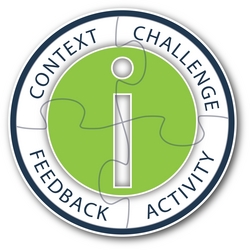 Minneapolis, Minnesota (PRWEB) July 6, 2010
Allen Interactions, nationally recognized custom learning solutions provider, will host a free webinar series, Creating e-Learning that Makes a Difference, beginning Monday, July 26th through Thursday, July 29th, daily from 1 :00 – 2:00 pm, Central.
In this webinar series led by Ethan Edwards, chief instructional strategist for Allen Interactions, attendees will learn a four-step e-learning design model for achieving instructional interactivity and meaningful learning experiences that can result in lasting performance change and make a difference!
Over the four days Ethan will focus on each of the four components that comprise the model: Context, Challenge, Activity, and Feedback. He will explore real-life examples from organizations that have implemented successful e-learning programs and illustrate this model's application for creating interactive and effective e-learning.
Webinar Series Schedule
*Daily from 1:00 - 2:00 pm, Central

Monday, July 26th – Context
Tuesday, July 27th – Challenge
Wednesday, July 28th – Activity
Thursday , July 29th – Feedback
About Ethan Edwards
chief instructional strategist, allen interactions
Ethan draws on more than 25 years of industry experience as an e-learning instructional designer and developer. He is responsible for the delivery of the internal and external training and communications that reflect Allen Interactions' unique perspective on designing and developing meaningful and memorable e-learning program. Edwards is the primary instructor for ASTD's e-Learning Instructional Design Certificate Program. He is also the lead blogger for Allen Interactions' e-Learning Leadership Blog and author of the e-book "Creating e-Learning that Makes a Difference".
About Allen Interactions
With more than fifteen years of experience, Allen Interactions has been creating interactive custom learning experiences that organizational and business needs – engaging, challenging, fun learning events driven by the best instructional design – that help people retain and apply what they've learned. Allen Interactions has designed and developed the highest impact custom e-learning and blended learning available for leading organizations like Apple, Essilor, HSBC and Motorola. Blending best practices with technology, content and service, Allen Interactions assists these companies that need to execute business change, drive and improve performance, accelerate speed to profit and improve people effectiveness. For more information: http://www.alleninteractions.com.
# # #