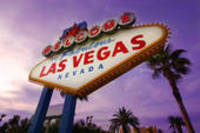 Not only is the temperature on an uptrend in Las Vegas, but also the prosperity of some local businesses
Las Vegas, NV (PRWEB) July 6, 2010
Not only is the temperature on an uptrend in Las Vegas, but also the prosperity of some local businesses.
June is known to be one of the slowest month in the Paper Industry, yet ARC Paper, LLC, a Las Vegas independently owned paper merchant, just had their highest month in sales in a year!
The same goes for Ability Air Conditioning & Heating, LLC. This is what the President, John Dungan has to say: "I am now making my way to not only viability but solvency since the first time in a long time."
And again, in spite of today's economy this is what Brian Pool, owner of Century Electric, LLC is experiencing: "Things don't seem grim any more. Actually for the first time in quite a long while, the future looks very, very Bright and I can't wait for it to arrive." And it has arrived!
What do these businesses all have in common? They took advantage of My Business Consultants, Inc. services, primarily based on the Hubbard Management System.
In an interview with the Controller of ARC Paper, Inc. this is what she had to say:
"I have been working with Renata Schmitter-McDonald of My Business Consultants, Inc. for several weeks now. It has been a pleasure working with her. She is able to promptly identify and address the most major outpoints in a business situation. I particularly like her use of the Hubbard Management System to get rapid results. Renata communicates well; people who are not experienced with the system are able to understand and follow her direction. Being an accountant, I am not impressed until I can see actual results. Does the program provide what is promised? I can state that My Business Consultants, Inc. delivers what they promise and business owners/executives at all levels can definitely improve their companies with her assistance. I highly recommend them to anyone interested in improving their business and having the willingness to follow their guidance."
My Business Consultants, Inc. is a breath of fresh air in the hot Las Vegas business community. If you are a Las Vegas business owner looking to improve your business, you know who to call now.
###