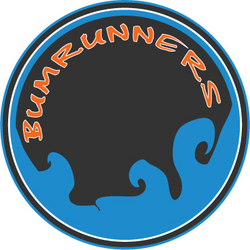 "We didn't like what the current market had to offer," said co-founder Charlie Braden. "With Bumrunners, we have combined the features and quality of the top of the line board shorts with collegiate colors and logos."
Houston, TX (PRWEB) July 9, 2010
Bumrunners men's sporting wear has announced the introduction of their newest line of collegiate board shorts now available on line at http://www.bumrunners.com and coming soon to select retail stores in Lubbock and College Station.
Bumrunners was founded by J.Charles Braden III and brother William D. Braden of Houston, Texas. The company currently has agreements with Texas Tech University and Texas A&M University to commercially merchandise collegiate products utilizing the logos and school colors of the universities. Bumrunners is bringing the first high quality board short to the collegiate market.
The company's new and unique product line combines the features and quality of the top of the line board shorts with the flexibility to double as a gym short and fan gear. The shorts are made of a lightweight water resistant fabric complete with two side pockets and a single back pocket for everyday use. There are two color combinations available for both schools.
Bumrunners has also recently announced plans to launch a women's line in the Spring of 2011. Charlie Braden indicated that agreements will be in place at that time to add products for the University of Texas and Texas Christian University. The firm's future business plan outlines adding new products and schools to represent over 25 major universities with a full line of traditionally styled products.
Charlie and Will Braden launched Bumrunners to give the sports fan another option in the swimwear market. Bumrunners board shorts are on sale now online at http://www.bumrunners.com.
Contact:
Charlie Braden
Bumrunners, LLC
832-236-2141
cbraden(at)bumrunners(dot)com
http://www.bumrunners.com
# # #