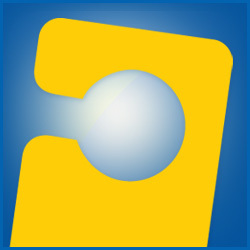 Our F1 event guides are designed with the needs of Formula 1 fans in mind, whether they are travelling to races in their own country or overseas.
(PRWEB) July 8, 2010
HotelTravel.com launches its new action-packed Formula 1 event guide this week in time for the British Grand Prix, providing F1 supporters with the inside track on the world's most popular motor sport plus fantastic hotel rates in race destinations.
According to HotelTravel.com CEO, Blair Speers, the British Grand Prix's long history and its association with the country's historic Silverstone circuit made this week's launch of the company's new Formula 1 event pages even more compelling.
"We are delighted to launch our F 1 event guide in time for the
British Grand Prix. Historically it is one of motorsport's signature events, often providing high drama right in the middle of the Formula 1 calendar.
"Our F1 event pages are designed with the needs of Formula 1 fans in mind, whether they are travelling to races in their own country or overseas. Only on HotelTravel.com can they get the latest race information and find the best rates on accommodation near key race venues," Mr Speers, added.
The Formula 1 event guide pages are loaded with unique content found only on HotelTravel.com, including hundreds of original feature articles by the company's expert editorial team. HotelTravel.com's comprehensive F1 event guide for the next race also includes an up-to-the-minute British Grand Prix countdown timer, British Grand Prix contacts, track tactics, local weather forecasts and ticket information in addition to live RSS and Twitter feeds.
HotelTravel.com has also created unbelievable promotional deals for hotels in Milton Keynes, the closest area to the Silverstone Circuit, with rates starting from as low as only EUR 42 per night.
Mr Speers said: "We are very excited about the rest of the 2010 Formula 1 season. HotelTravel.com wants to become a primary resource in the world of F 1; especially for customers looking for the great hotel rates near the Silverstone circuit, or at either the upcoming German Grand Prix or Hungarian Grand Prix."
About HotelTravel.com
HotelTravel.com is a leader in worldwide hotel bookings and a pioneer in online customer service, providing the inside track to the best deals and discounts for hotels in more than 100 countries. Founded in 1999, the company's multi-lingual website offers eight languages – English, Chinese, Japanese, French, German, Spanish, Italian, and Korean – supported by a 24-hour customer service centre staffed by native speakers in each language. The company employs over 300 staff with offices in Thailand, Malaysia and China.
###