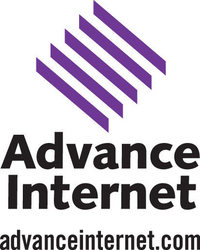 Wayne's leadership and proven sales abilities will be instrumental to cleveland.com's future success
Jersey City, NJ (PRWEB) July 27, 2010
Wayne L. Snow has been named General Manager for cleveland.com. Snow previously held the position of Vice President of Advertising for the Lexington Herald-Leader.
The appointment, which is effective August 16th, was announced by Peter Weinberger, president of Advance Internet.
"Wayne's leadership and proven sales abilities will be instrumental to cleveland.com's future success," Weinberger said.
"With the uses of Digital Media continuing to expand, I want to contribute to the fascinating revolution. What better place to do it than at one of the top local websites in the country" Snow said. "cleveland.com is so well positioned for continued growth. The talented staff at cleveland.com, the affiliation with The Plain Dealer, the dynamic business community, and the highly engaged audience that depend on the site, make this an exciting opportunity."
Snow has a B.S. Management degree from Florida State University. Snow previously held positions at various McClatchy, Knight Ridder and Gannett publications. Wayne and his wife Judy, have three daughters, Shannon, Sierra and Sarai.
cleveland.com, a subsidiary of Advance Internet, Inc., is the leading local website for news and information throughout Northeast Ohio featuring the latest Cleveland news, business, sports, travel, weather, traffic, shopping and entertainment information. In addition, cleveland.com has a comprehensive business listings directory, as well as local classified listings for jobs, homes, apartment rentals and autos.
Advance Internet, Inc. (http://www.advanceinternet.com), based in Jersey City, NJ, is a leading creator of highly interactive, online community-based news and information websites created in alliance over 25 newspapers affiliated with Advance Publications Inc. Advance Internet's websites are the number one local news and information online destinations for the markets they serve. The websites include al.com, cleveland.com, gulflive.com, MLive.com, NJ.com, NOLA.com, OregonLive.com, SILive.com, syracuse.com, MassLive.com, PennLive.com, and lehighvalleylive.com.
###