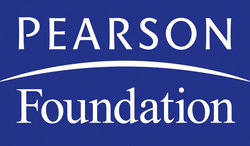 This current grant aims to help NAF teachers and school leaders further the model in academy classrooms across the United States.
Philadelphia, PA (Vocus) July 12, 2010
Just weeks after a recent MDRC study confirmed the impact that small, specialized high schools have on high school graduation rates and student achievement, the Pearson Foundation today announced an additional $1 million grant to extend the professional development program for high school teachers and administrators at National Academy Foundation (NAF) career-themed academies.
The donation—the third $1m grant from the Pearson Foundation to NAF in as many years – was announced in Philadelphia by NAF President JD Hoye and Pearson Foundation President Mark Nieker at the National Academy Foundation's 2010 Institute for Staff Development. The funding affirms the Pearson Foundation's ongoing commitment to NAF's successful career academy model of regional in-person sessions and online training for more than 1,000 NAF high school teachers.
Launched in 2008 with a contribution from the Pearson Foundation, NAF's professional development initiatives invest in their teachers' growth focusing on the components that serve as the foundation of NAF's exemplary learning communities. In NAF academy classrooms, teachers empower students who, in turn, are responsible for their own portfolio of work, managing authentic theme-based projects that develop academic and employment skills that help get them ready for college and careers.
"NAF's learning model combines three key elements that have life-changing impact for the young people in NAF academies: a rigorous career-based academic curriculum, a focus on personalized student learning, and the resources to ensure persistent, engaged support from community partners," explained Mark Nieker. "This current grant aims to help NAF teachers and school leaders further the model in academy classrooms across the United States."
"At NAF, we know a great model is only the start of the story. NAF academies succeed to the exact degree our teachers and school leaders succeed," said JD Hoye. "Specifically, because of the efforts of great, innovative partners like the Pearson Foundation, there are few organizations better positioned to deliver the results we all want for students in school districts across America."
The National Academy Foundation serves more than 50,000 young people in small learning communities across 41 states and Washington DC.
In June 2008, MDRC released an eight-year longitudinal study demonstrating that graduates from career academies, such as those that are supported by NAF, have average and sustained earning increases of up to 17% over their non-academy peers. This finding was noteworthy among black males, a particularly encouraging development for this segment of the labor market that has been historically underserved.
About the National Academy Foundation
The National Academy Foundation (NAF) is an acclaimed network of career-themed Academies that open doors for underserved high school students to viable careers. For nearly 30 years, NAF has refined a proven model that provides young people access to industry-specific curricula, work-based learning experiences, and relationships with business professionals. NAF academies focus on one of four career themes: finance, hospitality & tourism, information technology, and engineering. Employees of more than 2,500 companies volunteer in classrooms, act as mentors, engage NAF students in paid internships, and serve on local Advisory Boards. For more information visit http://www.naf.org.
About the Pearson Foundation
The Pearson Foundation extends Pearson's (NYSE: PSO) commitment to education by partnering with leading nonprofit, civic, and business organizations to provide financial, organizational, and publishing assistance across the globe. The Foundation aims to make a difference by sponsoring innovative educational programs and extending its educational expertise to help in classrooms and in local communities. More information on the Pearson Foundation can be found at http://www.pearsonfoundation.org.
Contact
Pearson Rod Granger 212-641-6114
###