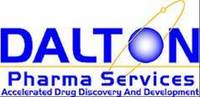 Toronto, Ontario (PRWEB) July 19, 2010
Dalton Pharma Services, a privately owned Canadian pharmaceutical services provider to leading pharmaceutical companies, today announced the appointment of Robert Brodie, as Sales and Marketing Manager.
Robert will focus on strategic account acquisitions and partnerships within the pharmaceutical industry. This addition to the leadership team is designed to build upon the company's leading position in the pharmaceutical development sector and further drive the company's awareness and visibility throughout the industry.
"Robert comes to us following a long and distinguished career on the commercial side of the Canadian Pharmaceutical industry with responsibilities spanning Sales, Marketing, Sales Management and new Business Development on a regional and national scale. We are excited to have someone with Robert's experience and track record of success to lead the sales and marketing efforts within our organization," says Peter Pekos, President and CEO of Dalton Pharma Services.
Mr. Brodie has worked in both Primary Care as well as Specialty Markets and has touched many different therapeutic areas, including Cardiology, Endocrinology, Neurology, Psychiatry, Pneumology, Dermatology, Rheumatology, Urology as well as Oncology. He is also past Chairman of the Board of CCPE (Council for Continuing Pharmaceutical Education), where he led industry-wide initiatives related to training, learning and development as well as industry accreditation in Canada. He has exemplified a commitment to personal and professional development and is a 4-Time CCPE Gold Medalist.
About Dalton Pharma Services
Dalton Chemical Laboratories Inc. o/a Dalton Pharma Services is a Health Canada approved contract pharmaceutical manufacturer that supplies chemistry, analytical and formulation development services to the biotechnology and pharmaceutical industries in the areas of chemistry, medicinal chemistry and fine chemical manufacture. Dalton provides cGMP manufacturing of solid dosage forms and sterile filling services to its customers at any stage of the regulatory process (Phase I, II, III or commercial). In its state of the art cGMP facilities, Dalton produces active pharmaceutical ingredients at the gram or kilogram scale. Dalton conducts sterile fills to produce batches of finished drug product in vials or syringes, either aseptically filled or terminally sterilized, under fully validated conditions. In addition, Dalton's analytical chemistry laboratory offers method development, validation and ICH stability programs to its clients.
About Dalton Medicinal Chemistry
Dalton Medicinal Chemistry Incorporated (DMC) was established to offer select partners medicinal chemistry capabilities in design and synthesis of new chemical entities.
DMC focuses on quality, creativity and speed in the delivery of innovative, high quality medicinal chemistry capabilities for the identification of new chemical entities which advance our clients' drug discovery programs. Our contributions to clinical development candidate selection include SAR elucidation, design and synthesis of focused compound arrays, hit to lead, lead optimization and generation of intellectual property. DMC has full access to Dalton Pharma Services (DPS) and its world class synthetic laboratories equipped with the latest technology in modern synthetic chemistry, structural determination and purity assessment.
###