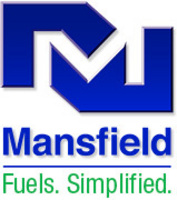 This year's CIO 100 Awards draws well-deserved attention to companies that are not only innovating with IT but creating genuine business value as well
Atlanta, GA (Vocus) July 14, 2010
IDG's CIO Magazine today announces Douglas Haugh of Mansfield Oil is selected as a recipient of the . The 23rd annual award program recognizes organizations around the world that exemplify the highest level of operational and strategic excellence in information technology (IT). Founded in 1957, Mansfield Oil is recognized by Forbes as one of the Top 100 privately held companies in the United States and is a celebrated leader in the downstream energy industry operating nationwide in the US and Canada.
"This year's CIO 100 Awards draws well-deserved attention to companies that are not only innovating with IT but creating genuine business value as well," said Maryfran Johnson, editor in chief of CIO. "These winning companies and their IT organizations are an inspiration to businesses everywhere."
"One of Mansfield Oil's core values is to lead innovation in the traditional as well as the alternative energy industries," said Michael Mansfield, CEO of . "To be an industry innovator, a company has to innovate internally, too. Doug Haugh, Mansfield Oil's CIO, recognized this need and led the company to launch several new customer solutions that expand our service capability, improve customer retention and satisfaction, and directly drive revenue and earnings growth."
"I'm proud of our team's ability to execute on virtualizing our infrastructure and applications, and continuing to advance their application development capabilities while integrating an expanded network of developing partners; it's an awful lot to juggle at one time," stated Doug Haugh when commenting on the CIO 100 award. "I'm also pleased to announce that we'll be expanding the team and increasing our focus on customer facing technology and solutions with the addition of Hob Hairston as our vice president of business technology." Mr. Hairston joins the company from IBM where he was serving as a senior supply chain consultant in the energy industry. Previously, Hairston has worked nearly all the past 15 years in the energy industry with FuelQuest and Accenture.
About the CIO 100 Awards
The recipients of this year's CIO 100 award were selected through a three-step process. First, companies filled out an online application form detailing their innovative IT and business initiatives. Next, a team of judges reviewed the applications in depth, looking for unique practices and substantial results. Finally, CIO editors reviewed the judges' recommendations and voted on the final 100. Once the top 100 honorees were selected, several honorees were chosen to receive an additional special award. The recipients of this special award will be revealed at the CIO 100 awards ceremony in August.
About Mansfield Oil
Ranked as one of the Top 100 privately held companies in America by Forbes and a multiple finalist in the 2009 Platts Global Energy Awards, Mansfield Oil defines the next generation of downstream oil company, delivering a disciplined approach to fuel services nationwide from over 900 supply terminals. Founded in 1957, the company has achieved double-digit growth for three decades. Mansfield Oil focuses on optimizing and controlling fuel-related costs for its customers with local service, nationwide. For more information, visit http://www.mansfieldoil.com.
About CIO Magazine
CIO produces award-winning content and community resources for information technology executives thriving and prospering in this fast-paced era of business, as well as creates opportunities for information technology and consumer marketers to reach them. The CIO portfolio includes CIO.com, CIO magazine (launched in 1987), CIO Executive Programs and the CIO Executive Council. CIO properties provide business technology leaders with analysis and insight on information technology trends and a keen understanding of IT's role in achieving business goals. The U.S. edition of the magazine and website are recipients of more than 200 awards to date, including three Grand Neals from the Jesse H. Neal National Business Journalism Awards and two Magazine of the Year awards from the National Society of Business Publication Editors. CIO websites and magazines appear in more than 25 countries, including Australia, Canada, China, France and Germany. CIO is produced by CXO Media a subsidiary of International Data Group (IDG), the world's leading technology media, research and event company. For more information, visit http://www.cio.com.
# # #