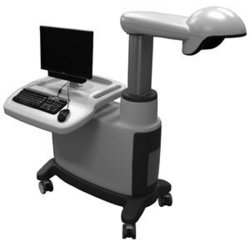 Dr. Koher is the first physician to conduct a study resulting in 510k FDA clearance for a medical service device that treats female pattern baldness
High Point, NC (PRWEB) July 16, 2010
The United States Food and Drug Administration (FDA) has just cleared a new laser proven to regrow hair in women. The FDA ruling was based on a study performed by Dr. Grant Koher which showed that low level laser light, specifically with a precise wavelength, provides a medically significant treatment for women's hair loss. Dr. Koher is the first physician to conduct a study resulting in 510k FDA clearance for a medical device for the treatment of female pattern baldness.
Dr. Koher conducted a three phased medical study to confirm that females with androgenetic alopecia, when exposed to scheduled applications of low level laser light, would have a reduction in hair loss and promotion in hair growth. This study was conducted over 18 months with 82 qualified participants. Each participant was scheduled to receive 52 treatments of 20 minute duration, over a period of 26 weeks. All study procedures included clinical protocol, clinical tracking, and clinical analysis approved by the Western Institutional Review Board (WIRB).
*The FDA ruling was published in The Federal Registry in March 2010 reference number K091496*
Specifically, the study focused on women with Ludwig and Savin Hair Loss Scale classifications of I or II and a Fitzpatrick Skin Typing of I to IV. This laser is a prescription only medical device available through physician's offices.
To find out more about how low level laser treatments can help in the fight against female pattern baldness, visit the Koher Center for Hair Restoration Website.
About Dr. Koher
An ABHRS Board certified physician and surgeon, Dr. Grant Koher has been performing hair restoration surgery on men and women for over 20 years. With offices in North Carolina and Pennsylvania, Dr. Koher has seen a 50% increase of women coming to his practice concerned about their hair loss. To learn more about Dr. Koher or his services visit Dr. Koher's Hair Loss Treatment Website or call 1800.491.9080
###