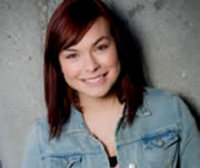 "We are creating a global environmental news and social media experience for the Kids of the 21st century." Scott McGinnis, Executive Producer, Global Green 4 Kids
Los Angeles, CA (PRWEB) July 30, 2010
Hollywood actor, director and producer, Scott McGinnis, announces his partnership today with the Go Green Initiative to produce a weekly environmental news channel for kids. Teen journalists report on hard-hitting "green" news topics in a format that is fun and easy for kids to understand. The Go Green Initiative provides expert opinion and story development advice in order to maximize the stories' relevance to kids.
"We help answer the question, 'So what?'', says Jill Buck, founder of the Go Green Initiative. "Scott's team chooses brilliant, and sometimes very complex, stories for the teen journalists to tackle each week, and we help them bring the stories into focus from a kids' perspective, so they can understand why these big, global stories matter to their lives."
"I have always been concerned about environmental issues, and as a seasoned producer and director of television programming for kids, I want to use my resources to help the next generation of global citizens understand how they can take a leadership role in protecting their world," says Scott McGinnis, founder of Global Green 4 Kids and the GBK Green News, "Working with Kids is an incredible experience. They are the future! So we are creating a global environmental news and social media experience for the Kids of the 21st century."
Pilot episodes of Global Green 4 Kids have been exceptionally well-received by teen viewers, and can be found on YouTube at http://www.youtube.com/view_play_list?p=179A73ABEE0A3A8B.
About the Go Green Initiative (GGI):
The Go Green Initiative is the global leader in fully comprehensive environmental action plans for schools, businesses, organizations and homes. By promoting environmental stewardship on campuses from preschools through universities, the GGI works to involve families, businesses and local governments in the common goal of protecting human health through environmental stewardship. Since its inception in July 2002, the Go Green Initiative has been endorsed by the National School Boards Association, National Recycling Coalition, adopted by nine State PTA Boards, implemented in all 50 U.S. states, 36 countries and on 5 continents. The Go Green Initiative has kept more than ten million pounds of recyclables out of the world's landfills, conserved 25.7 million gallons of water; reduced greenhouse gas emissions by more than 3,800 metric tons; conserved 34,500 barrels of oil; and saved over 67 billion BTUs of energy. These accomplishments were achieved voluntarily, with no mandates or legislation, showing that "going green" is practical and simply makes sense. There are currently over 2.2 million students and teachers in registered Go Green schools.
More information is available online at http://www.GoGreenInitiative.org.
What is GLOBAL GREEN 4 KIDS and GBK Green News?
Global Green 4 Kids with the GBK Green News is an offshoot of Global Broadcast 4 Kids that has soared to impressive heights since its launch in 2007. This network's goal has always been to inform and educate kids on the importance of saving the environment, by offering weekly online and radio 'green news' in association with the Go Green Initiative.org. And the word has quickly spread. Global Green 4 Kids urges kids to get involved, but never forgets to have a good time; lighthearted banter, delivered by teen personalities, is seamlessly blended with the life-affirming content of green news and make the sites slogan "From one kid to another" ring true on many levels. Young people have applauded our efforts. Viewer ship for Global Green 4 Kids and GBK Green News has increased at the rate of over 400 percent in the last 12 months and is viewed in over 80 countries. Blog and Facebook friends are in agreement that Global Green 4 Kids "sounds like us" and "makes me feel powerful, like I can help". Highlighting important environmental issues and producing global green videos to create editorial content, addresses the need for a "kid-friendly" news outlet and fills a well-needed gap. Global Green 4 Kids is the first of it's kind. There are no other outlets that communicate real issues in a way that recognizes and respects young viewers perspective.
More information is available on Global Green 4 Kids at http://www.globalbroadcast4kids.com/index.php?option=com_content&view=category&layout=vlog&id=1&Itemid=106
More information on Global Broadcast 4 Kids at http://www.globalbroadcast4kids.com/index.php
# # #