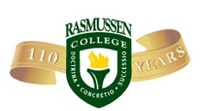 This report reflects our support of transparency and disclosure among education providers, including student access, affordability, and accountability
Minneapolis (PRWEB) July 19, 2010
Rasmussen College released today an Institutional Report Card outlining its national outcomes and student learning data in a move to increase transparency among potential students and stakeholders. The report aligns with the national standards set forth by the Spellings Report, a 2006 document released by former U.S. Secretary of Education Margaret Spellings, which called for increased disclosure from higher learning institutions throughout the United States.
"At Rasmussen College, we recognize that we are accountable to all our constituents, including the students we teach, the employers that hire our graduates, and the communities in which each of our campuses is located," Rasmussen College President Kristi Waite said. "This report reflects our support of transparency and disclosure among education providers, including student access, affordability, and accountability, and we welcome the opportunity to discuss the status of our College and the outcomes by which we are measured. We're committed to delivering quality educational programs with leading best practices with our degrees online and on campus."
Available online at http://www.Rasmussen.edu/IRC, the Institutional Report Card report outlines the performance of the College in the following focus areas:
Student Access
With 21 campuses and a strong online presence, Rasmussen College is committed to building a diverse student body and offering educational opportunities that are accessible to individuals from all backgrounds. In fall 2009, approximately 70 percent of all course enrollments were for online classes, and this number continues to grow as students request more online learning opportunities.
In addition, with its regional accreditation, which is the most commonly accepted accreditation among other higher learning institutions and employers, Rasmussen College is able to offer its students the highest quality courses and degree programs.
Affordability
As a privately owned college that does not receive public funding from taxpayers, Rasmussen College measures its affordability by the ability of its students to pay for college. Students benefit from an all-inclusive tuition structure that prevents them from being charged additional fees for access to technological resources, student services, graduation, parking, or required end-of-program certification exams.
Rasmussen College guarantees students who maintain a full-time schedule by consistently enrolling in a minimum of four courses each quarter will not see a tuition increase. As a result, students are provided with straightforward information about their educational costs and an incentive to stay committed to their educational goals. The Student Loan Management Team, which informs students about the student loan and repayment process, paired with generous scholarship opportunities offered by the College, helps ensure students stay on track with their financial responsibilities.
Accountability
Rasmussen College measures accountability through the success of its students, including student retention rates, graduation rates, job placement, student learning, and student satisfaction. Currently reflecting a 47 percent graduation rate, which is higher than the average graduation rates at both four-year public colleges and community colleges, Rasmussen College helps reinforce the success of its students by providing state-of-the-art educational tools, unparalleled student support services, and job placement resources and is constantly refining its student support tools to increase its graduation rate even more.
"The Institutional Report Card was created to offer a brief overview of where we are today as an institution of higher learning and where we are headed as we ardently pursue the fulfillment of our mission," Rasmussen College Chairman Robert E. King said. "Our success over the years is directly attributable to the reciprocal relationship of our college and those we serve, and I am confident that we have the right faculty, staff, and campus leaders to continue our success in the future."
For additional information about Rasmussen College and its Institutional Report Card, visit http://www.Rasmussen.edu.
ABOUT RASMUSSEN COLLEGE
Founded in 1900, Rasmussen College is a premier provider of educational experiences, dedicated to the growth and development of its students, employees, and the communities it serves. Accredited by the Higher Learning Commission, Rasmussen College offers Bachelor's and Associate's degrees in fields with the greatest occupation opportunities to more than 15,000 students both online and through its network of 21 campuses. By partnering with leading universities, Rasmussen offers opportunities to students beyond the Bachelor's level. The Rasmussen Partner Network gives students the opportunity to earn Master's and Doctoral degrees completely online, at their own convenience, from prominent universities around the country. To learn more about Rasmussen College, please visit http://www.Rasmussen.edu.
# # #