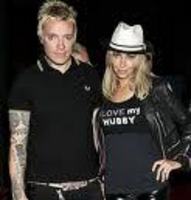 (PRWeb UK) July 15, 2010
A leading Lancashire telecoms firm has 'pimped' an old London Routemaster bus which previously belonged to The Prodigy frontman Liam Howlett. The iconic bus was bought for Liam as a bizarre birthday gift by his wife Natalie Appleton of All Saints fame and was used as a hang-out for the band in the star's London back garden.
The bus was sold back to the Essex company - where Natalie bought it five years ago - earlier this year and was immediately snapped up by Daisy Group Plc, one of the fastest growing telecoms companies in the UK.
The company's PR team had been challenged to get a life-size London souvenir by boss Matthew Riley, who is mentored by fashion magnate Sir Phillip Green. PR executive Fiona Ritchie said: "We bought the bus over the phone so had no real idea what she would look like when she arrived at our Nelson headquarters.
"It took the driver some eight hours to get her here - travelling at a maximum speed of 40mph – and while a bit bruised and battered she was in a really good condition for her 59 years. Liam had kept her very much in her original state, but as the purpose of us having a bus was to aid promotional activity we have revamped the bus interior while the exterior remains true to its London service routes."
"It's great to think that the bus was once used to inspire song lyrics for a band with such a huge following and we can only imagine the type of conversations that went on abroad her. The bus is proving to be a real talking point outside of her natural city habitat and is managing to tackle the winding country lanes of Lancashire very well so far."
The bus has already proved a hit in recruitment activity for the firm and there are many sponsored events and exhibitions in the pipeline for the rest of this year.
###