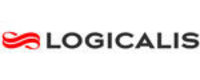 Outsourcing select technology tasks makes financial sense
Farmington Hills, MI (Vocus) July 20, 2010
Most savvy executives already know that a well-designed managed services plan can make an almost immediate positive impact on their business' IT budget. But there are pitfalls that even the most experienced CIOs and IT managers can fall into, leaving valuable dollars on the table and even more flowing out of the company's checkbook. Logicalis, an international provider of integrated information and communications technology (ICT) solutions and services, has identified six of the most costly mistakes IT execs make when designing their companies' managed services contracts. More information about Logicalis' managed services offerings can be found at http://www.us.logicalis.com/ms.
"A major pitfall customers fall into when negotiating a managed services contract is not fully understanding the level of effort required to manage their environment and not being able to compare that to the level of effort proposed in a managed services contract," says Mike Alley, practice director, outsourcing solutions, for Logicalis. "So, the number one consideration when entering into a managed services contract is to ensure that the appropriate level of effort for managing your environment and supporting changes is included in the recurring costs of the contract. If not, you will find yourself with unexpected internal or external incremental costs."
To help IT pros achieve the greatest level of efficiency and cost-effectiveness with managed services, Logicalis experts say to watch out for these common and costly mistakes.
Costly Mistakes to Avoid in Managed Services Contracts
1. Failing to Prioritize: Often companies fail to take the time necessary to correctly label the urgency classification for the devices they have under their managed services contract. You might have a high service level on a test/dev server that is unnecessary. Prioritizing your infrastructure needs prevents this, helps you purchase the right level of service for each device, and leaves you protected, while saving money at the same time.
2. Paying for What You Don't Own: On a quarterly basis, take an inventory of the devices you have under your managed services contract. Sometimes companies find they are paying to monitor devices that they no longer own. Accurate inventory practices will ensure you pay for only the equipment you currently operate.
Find out how Johnsonville Sausage uses Logicalis' managed services offerings to provide management for its sophisticated IT infrastructure without taxing its existing resources here: http://bit.ly/b7jEcY
3. Ignoring Ticket Volumes: To decide the level of service you need for different areas of your computing environment, examine your ticket volume. Reviewing past tickets tells you how much work it is to support each aspect of your infrastructure, taking the guesswork out of choosing an accurate service level to remain properly supported.
Organizations that used virtualization, managed services and outsourcing to save money are finding the same technologies can now help them grow. Read more in "Optimize Operations" here: http://bit.ly/cenc3V
4. Overpaying for Clustering: If you have a clustered environment, single incidents on one server most likely won't affect your end users. Take advantage of this by maintaining a lower urgency classification on these servers, letting your investment in clustering technology work for you to lower your management costs.
Managed services represent a paradigm shift for IT departments away from the time-honored presumption that being responsible for IT means doing everything yourself. Read more in "Efficiency On Demand" here: http://bit.ly/bwLuJ8
5. Being Unprepared for Change: Be aware of the volume of change requests associated with configuration items being managed and ensure that the contract supports them. If you don't have enough time in your monthly contract to support the volume or types of changes normal for your environment, you will incur significant incremental costs.
6. Missing the Fine Print: Make sure your contract clearly states the incremental costs of adding or deleting configuration items covered by the contract so you can predict your costs if the environment shrinks or grows.
"Outsourcing select technology tasks makes financial sense," Alley says. "The key to making managed services work for you is setting up the contract right from the start, avoiding common mistakes, and finding a managed services provider that will work with you as if they were your business partner."
About Logicalis
Logicalis is an international provider of integrated information and communications technology (ICT) solutions and services founded on a superior breadth of knowledge and expertise in communications and collaboration; data center optimization; application development and integration; and outsourcing and managed services.
With its international headquarters in the UK, Logicalis Group employs over 1,900 people worldwide, including highly trained service specialists who design, specify, deploy and manage complex ICT infrastructures to meet the needs of over 6,500 corporate and public sector customers. To achieve this, Logicalis maintains strong partnerships with technology leaders such as Cisco, HP, IBM and Microsoft.
The Logicalis Group has annualized revenues in excess of $1 billion, from operations in the UK, US, Germany, Latin America and Asia Pacific, and is fast establishing itself as one of the leading IT and Communications service providers, specializing in the areas of advanced technologies and services.
The Logicalis Group is a division of Datatec Limited, a $4.2 billion revenue business listed on the Johannesburg and London AIM Stock Exchanges (LSE/JSE: DTC).
For more information about Logicalis, visit http://www.us.logicalis.com.
###