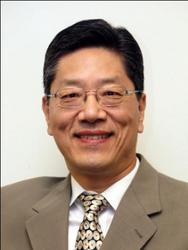 It has always been our vision to, once established, become the preferred bank in the Northwest.
Seattle, WA (PRWEB) July 21, 2010
Pacific International Bank CEO, Edward Park, announced today the launch of their PI Bank 2.0. Opened in Seattle November 2001, Pacific International Bank has been very successful at serving and increasing economic opportunities for Korean Americans. Mr. Park said, "It has always been our vision to, once established, become the preferred bank in the Northwest. Today marks the beginning of a new era for our bank, by extending services to the mainstream marketplace throughout the Puget Sound." The PI Bank 2.0 public launch will commence with a branding and marketing campaign this Fall.
In support of launching PI Bank 2.0, Pacific International Bank's Board of Directors recently made three strategic advances: 1) elected Steve Faust as Chairman of the Board; 2) hired Paul Sabado as Executive Vice President and Chief Credit Officer; and 3) hired Kevin Hogan as Senior Vice President-Operations. Chairman Faust stated, "In recognition of his strengths the Board of Directors also elected Mr. Sabado as Vice-Chairman of the board. These new hires demonstrate our bank's commitment to serving a broader market and attracting a multi-cultural business clientele."
Steve Faust, newly elected Chairman of Pacific International Bank's Board of Directors, was a founding board member in 2001. Previously, Mr. Faust was an executive with Seattle-First National Bank (currently Bank of America), and in charge of international banking. He brings an extensive background in electronic banking and operations. Faust commented, "With branches
in King, Pierce and Snohomish Counties, along with the recent additions to our management team, we are poised to expand by appealing to a broader small business market."
As a Seattle native, Paul Sabado brings an extensive 35 year background in risk and credit management, and small business lending to Pacific International Bank. Mr. Sabado has also helped startup three other local community banks. Sabado said, "Financially speaking, Pacific International Bank is one of the stronger community banks in the region. We are well positioned to expand; even during this volatile economy, we are able to continue increasing shareholder value." He continued, "I am eager to help launch PI Bank 2.0."
Also raised in the Seattle area, Kevin Hogan will be part of the PI Bank 2.0 launch team. His responsibilities will include branch operations, information technology and business development. Prior to joining Pacific International Bank, Kevin was the Chief Operations Officer for Lynnwood-based City Bank—recently taken over by another community bank. Mr. Hogan said, "In my 24 years in banking, this is the most extensive market launch I've helped manage."
Edward Park, also Chairman of the bank's holding company PI Bancorp, Inc. said, "Our aim is to become the bank of choice for small businesses throughout the Northwest region. As we move into the mainstream we will continue to provide services for our core Korean American community."
As a community leader, Pacific International Bank strives to provide unsurpassed service to our customers, economic growth for our communities, superior returns for our shareholders, and pride and dignity for our employees.
To learn more about PI Bank 2.0, and for interviews, please contact Pacific International Bank President and CEO Edward Park, direct line 206-267-2728.
###