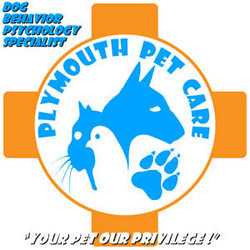 Dog and owner trained, so a good quality of life can be enjoyed with a strong companionship. Your pet is our privilege
(PRWEB) July 26, 2010
Plymouth Pet Care specialise in looking after pets and understand that many of you would prefer your pets to be cared for in their own environment. We recognise that it is often traumatic for an animal to be sent to a Cattery or Kennel. Many of us have difficulty giving a pet the time and attention it needs due to work commitments. Plymouth Pet Care home visits and home from home boarding will put your mind at rest, secure in the knowledge that: 'Your pet is our privilege.'
Specialist Dog Trainers
Plymouth Dog Behaviour Training (R+ (CANRG) = Pack leader. People argue between Victoria Stilwell Positive Reinforcement (R+) method and Cesar Milan immersion therapy methods. At times people will label a canine issue as requiring dog training or dog behaviour rehabilitation, instead of implementing both. Also using pet care services like our Plymouth dog walking for regular exercise, or home boarding; Plymouth Dog Boarding or Plymouth Dog Sitting visits can be less stressful than Kennels or being home all day that lead to many behaviours.
Plymouth Dog Training leadership program is a effective training approach that establishes and enhances communication, by calm assertive energy (CANRG) leadership, positive reinforcement (R+) but in the appropriate circumstances with structure, setting rules and boundaries. We personally feel long term use of treats or lures to keep a dog's attention actually demonstrates a lack of these things as nothing in life is free. That's not a healthy human/dog relationship.
Your dog like us is required to work for anything he/she needs or desires (food, toys, attention, access to the outdoors etc.). In effect he must "earn" all valued resources by first obeying a command, such as SIT or DOWN and NO means NO. The objective is to have the dog follow the owner's directives and correction as and when issued. If owners are consistent with this approach, the dog will learn that he must look to them to obtain anything he needs or wants, such as food, freedom, play, and social interaction. If the dog learns to respect and trust his owners in this way, he will be more likely to turn to them for direction when he's feeling challenged or fearful and will be more likely to need directions or you can also stop unwanted behaviour by command.
Dog Behaviour mostly come from a lack of exercise, and dominance from a lack of leadership calm-assertive energy (CANRG). Plymouth Pet Care will show you how you how to be pack leader with Positive Reinforcement (R+) & (CANRG). Effective rehabilitation of your dog will also require commitment and willingness from you the owner. "Dog & Owner trained " Nothing in life is free (R+ (CANRG) = Pack leader. We only use non-harsh methods "Not punitive" (no punishment) no gimmicks, specialising in all behaviours all breeds. How to Control Problem Dog Behaviours Read More
More information is available by calling Plymouth Pet Care Ltd
CONTACT: Leoine and Philip James on Office Line: 01752 294361 (Mon-Sat)
Or visit http://www.plymouthpetcare.co.uk
###