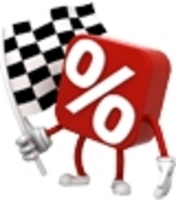 Perhaps you have already noticed, online coupons are taking Internet marketing by storm! Online shoppers are increasingly turning to coupons as a way to find the best deals and best businesses online. - Marnie Moore
Avila Beach, CA (PRWEB) July 27, 2010
Free Coupon Maker launches a new website. This site provides a tool for creating unique personal coupons which can be posted to a company website or hosted on FreeCoupons.com. Create a professional coupon that can be customized to fit each companies' needs.
FreeCouponMaker.com is a free online tool for creating coupons for online marketing campaigns.
Small business owners can create and syndicate their own coupons for free.

Create a coupon. Upload company logos. Create online coupons that include promo codes for users to enter at checkout on an ecommerce store. Create coupons with bar codes that users can print and bring in person to use in the store. Free Coupon Maker options include an expiration date and a photo.
Publish a coupon. Coupons are immediately published and available from the site. Submit coupons to be included on FreeCoupons.com database; a popular online coupon website. FreeCouponMaker also provides the HTML code to publish new coupons on a company website, blog, or social networking page.
Share a coupon. Access tools to easily broadcast a coupon to Twitter followers and Facebook newsfeed. FreeCouponMaker also provides the tools for the social bookmarking sites (e.g. Digg, Delicious, StumbleUpon, etc) and an easy utility to mail the coupon to friends.
Free service. This service is provided absolutely free. No registration or membership required. This online site is offered to help businesses promote their products and services. This is a great resource at no cost that will complement any social marketing campaign.
FreeCouponMaker.com is a sister site of FreeCoupons.com, the best resource on the web for deals on popular brands, printable coupons, coupon codes, and free shipping; including an advice blog from coupon expert Marnie Moore.
###