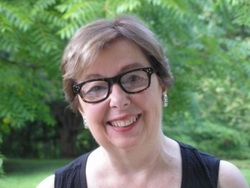 The internet and the explosion of wineries and wine regions worldwide have changed the landscape of fine wine criticism forever.
Vienna, Austria (PRWEB) July 26, 2010
The III Annual European Wine Bloggers Conference has announced award-winning author and journalist Elin McCoy, and Managing Director of Group Sales and Marketing for Bloomsbury Publishing, Evan Schnittman, as the keynote speakers at this year's event.
Elin McCoy has chronicled the world of wine for over thirty years. She is a wine and spirits columnist for Bloomberg News, where she writes a bimonthly column for their global news wire as well as a monthly column for Bloomberg Markets, and a columnist at Zesterdaily.com. McCoy's most recent book is "The Emperor of Wine: The Rise of Robert M. Parker, Jr." and the "Reign of American Taste", which garnered international praise and has appeared in seven foreign editions. She is also the co-author of Thinking About Wine, as well as several children's books, a parenting book, and a travel guide.
Elin will kick off the conference with a talk on the future of the 'Ivory Tower', "The internet and the explosion of wineries and wine regions worldwide have changed the landscape of fine wine criticism forever. What will the future bring? Is the era of gurus ending? We'll take a look at what wine writing in 2010 and how I'd like to see it evolve in the future."
Evan Schnittman spent eight years at Oxford University Press where he was vice president of corporate & business development and responsible for digital partnerships and licensing across OUP's various content divisions. Evan has over 24 years of publishing related business experience having held positions as Executive Vice President at The Princeton Review, Senior Editor at Little, Brown, and editorial and sales positions at FA Davis. He started his publishing career at Barnes & Noble's main store on 5th Avenue in Manhattan. Evan is widely known in the industry as a thought leader – and is widely sought out to speak and write on the key issues facing content companies in a digital world – across Asia, Europe and the US. His blog, BlackPlasticGlasses, has become required reading for anyone wishing to understand book publishing in the digital age.
Evan will bring his wisdom and expertise on the future of digital wine communication, "The digital dawn in book publishing opens up a whole new world for publishers – direct to consumer sales. The delimiting factors to success will be finding ways to logically, and cost effectively, amass an audience of readers who don't shop for content based on publisher brand. In this talk, he will offer a vision for community based content portals that work with multiple content types from books to blogs to video to magazines and beyond."
The 150 wine bloggers, journalists, and wine professionals expected at the EWBC 2010 will not only attend a wide range of educational sessions, but also visit several key wineries within easy reach of Vienna and also enjoy the best of Austrian cuisine. The entire event will provide ample opportunity for attendees to experience the food, wine and culture of Austria, all while discussing issues relating to the convergence of wine and the web.
The 2010 European Wine Bloggers Conference is creating a dynamic and innovative program with major sponsorship from Wines from Austria, Wein Burgenland, Burgundy Business School, Wines of Chile, Wine in Moderation, WienWein and our media partners Falstaff and The Drinks Business, as well as support from APCOR and many others.
If you are interested in supporting the 2010 European Wine Bloggers Conference, please contact us at: contact (at) wineblogger (dot) info or visit: http://bit.ly/ewbcsponsor
About European Wine Bloggers Conference:
Founded in 2008 by Robert McIntosh from The Wine Conversation (http://wineconversation.com) and Ryan and Gabriella Opaz from Catavino (http://Catavino.net), the annual conference aims to gather wine bloggers from all over Europe and the world, who are looking to both build stronger relations between their sites and offer a better route for wineries and retailers to reach these consumers or readers.
###