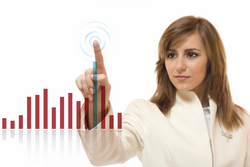 If you only look where you think the light is good, you won't see much. Better to use a floodlight and illuminate the whole field than to strike a match and hope for the best
San Diego, CA (PRWEB) July 28, 2010
Consumer goods marketers using conventional wisdom and approaches used in selecting target markets and developing retail channel strategies are missing major opportunities and incompletely servicing demand for their products.
According to online market analysis company Skuuber, LLC Founder & CEO Rick Hill, " Most marketers decide too early upon a target market and retail channel strategy to their detriment. To make matters worse, they often do so with little or no market analysis. Once decided, everything else they do to support a product launch is done myopically and they never see other, often more compelling opportunities".
The company recently conducted work on a specialty beverage product designed from the outset to appeal to females 25-34 who shopped in premium natural foods retailers. A Skuuber market analysis conducted among a panel representative of all US consumers convincingly demonstrated that younger African American and Hispanic women 18-24 seeking the product in supermarkets and convenience stores were 250% more likely to try the product than was the original target market.
Unlike conventional research methodologies that test reaction among 200-250 pre-determined target market consumers, Skuuber does not begin with any designated target market at all. Instead, it conducts testing and analysis among 1500 consumers representing the US consumer population to identify who among those are the most likely to try the product, where they live and where they expect to find and buy it.
Skuuber market analysis also provides essential market diagnostics to guide new product launch planning or to fine tune plans for existing items. Among these are determinations of price elasticity of demand, uniqueness and value ratings, purchase driving attributes, areas of improvement for consideration and package sizing recommendations. Analyses are headlined by a unique Skuuber Score™ representing initial overall retail sales potential.
According to Mr. Hill, "If you only look where you think the light is good, you won't see much. Better to use a floodlight and illuminate the whole field than to strike a match and hope for the best."
Additionally, Skuuber, LLC is offering a breakthrough in consumer research technology and affordability. Clients receive a wide range of market insights for less than half the cost of a focus group. This brings the cost of comparably robust research down from the stratosphere of tens of thousands of dollars and months of time waiting to a range of affordability and timeliness previously unobtainable.
Launched in time to refine plans and programs for the Back-To-School and Holiday selling seasons, Skuuber studies pinpoint myriad opportunities to reset client products in the current environment. Clients can immediately see the strength of their packaging, pricing, product and promotion options and identify hot spots of demographic and geographic demand.
Reported results are simple to interpret and summarized by a unique Skuuber Score™ which translates extensive data into a retail sales potential number.
Additional benefits include the ability to immediately launch multiple consumer product market analysis projects from their PC in less than 15 minutes and have complete results promptly returned in 21-page reports. Results are generated by a survey of 1500 qualified consumers representing the US consumer population along with predictive demand modeling. Clients create, control and launch their own product research project on a fully secure website while saving up to 85% over traditional methods and at cost of less than 50% of a ten person focus group. Results are significant at the 99% confidence level with a confidence interval of +/- 3.3, ensuring industry-leading quality.
There is no cost to create an online Skuuber Account and clients can begin work immediately. Clients only pay when their studies are fielded.
Mr. Hill has 30 years of executive marketing experience in the packaged goods, foodservice and consumer technology industries for companies large and small. He has partnered with Ann Arbor, Michigan based Optimization Group, Inc., a recognized leader in advanced consumer research techniques and methodologies to drive the state of consumer research art and science to new levels of access, ease-of-use, quality and affordability.
Mr. Hill adds, "Challenging times demand solutions that challenge conventional practices. Knowledge is more powerful than ever and is now more accessible than ever".
About Skuuber
Skuuber, LLC is an online consumer market research business consultancy based in San Diego, California. Skuuber® is a revolutionary online tool for consumer packaged goods (CPG) marketers to quickly and effectively understand the market potential for new, existing or competitive items at the SKU level.
Clients can create and launch their project in under 15 minutes at http://www.skuuber.com, get input from 1500 consumers combined with algorithmic demand modeling and have results back in days---all at a cost about half that of a 10 person focus group.
ABOUT OPTIMIZATION GROUP
The Optimization Group is a market research and data analytics firm based in Ann Arbor, Michigan. Our group also includes a number of senior team members virtually connected to us across the United States. We were incorporated in January, 2001.
###