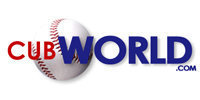 Whether Lee, Lilly, Fukudome, or Ramirez are on or off the team in 2011, fans can have a high quality jersey that shows "I was there when…"
Chicago, IL (PRWEB) July 28, 2010
Rumors abound regarding the future of many Chicago Cubs players, particularly Ted Lilly, Derrek Lee, Kosuke Fukudome, and Aramis Ramirez. Always ones to join in the fun of Cubs fan misery, CubWorld.com has reacted to these rumors – with a sale on these famous Cubs' jerseys.
With their jerseys now temporarily priced as low as $84.95, this is the lowest any authentic Chicago Cubs jersey will ever go during an active baseball season. Some fans are enjoying the gamble of purchasing a possibly soon-to-be-outdated jersey, while other feedback has shown that some fans like the obscurity of sporting a defunct Cub's name on their back.
The rare low price also presents an opportunity to get oneself or a loved one any authentic baseball jersey, especially if it's a purchase normally saved for after the piggy bank's broken. Whether Lee, Lilly, Fukudome, or Ramirez are on or off the team in 2011, fans can have a high quality jersey that shows "I was there when…"
While CubWorld.com always touts a wide selection of Chicago Cubs apparel, accessories, and gifts, all at competitive prices, the rumor-guided sale displays a sense of humor about and understanding for what it is to be a lifelong Cubs fan.
About CubWorld.com
CubWorld.com is the e-commerce website of the Sports World retail store, located at the corners of Clark and Addison Streets, across from Wrigley Field, Home of the Chicago Cubs. The website is a leading online retailer of affordably priced Chicago Cubs gear and apparel, as well as and other apparel and merchandise focused on Chicago sports and culture.
###