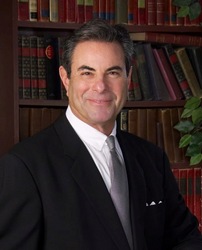 Norfolk, VA (PRWEB) July 29, 2010
Hampton Roads, VA – Attorney Stephen Smith of the Brain Injury Law Center (BILC) of Hampton, Virginia recently received the largest mild traumatic brain injury settlement in South Carolina history (Yang-Weissman v. South Carolina Prestress Corporation. Case number 4:07-cv- 03643-RBH). The $3 million mediation settlement was awarded to Smith's client who had suffered a traumatic brain injury in an automotive accident in 2004.
Mr. Smith also obtained the 2 prior largest mild traumatic brain injury settlements in South Carolina.
The case involved a young Chinese American woman who was broad sided by a South Carolina Prestress cement truck. She went on to graduate college with an accounting degree. She could not, however, successfully work in competitive employment or pass the CPA exam after numerous attempts.
Mr. Smith worked in conjunction with attorney Richard Rosen of Rosen, Rosen and Hagood of Charleston, South Carolina.
Brain Injury Law Center/Stephen Smith:
Stephen M. Smith, the founder of The Brain Injury Law Center is regarded as the country's preeminent brain injury trial lawyer. He is a nationally recognized expert in traumatic brain injury and complex medical litigation. With 36 years of experience, he has an unparalleled record of success. He accepts national and international referrals and is licensed to practice in Virginia, New York and the District of Columbia, with permission to handle cases throughout the country.
The Brain Injury Law Center is the only law firm in the United States dedicated exclusively to representing brain injury victims, survivors and their families.
Phone: 757-650-9818 (local) or 877.840.3431 (toll-free)
Website: http://www.brain-injury-law-center.com
Email: ssmith(at)BrainInjuryLawCenter(dot)com
Address: Brain Injury Law Center
2100 Kecoughtan Road
Hampton, VA 23661
# # #