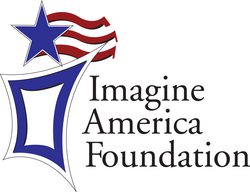 The main focus of faculty members in these institutions is effective teaching with direct application to the workplace
Washington, DC (Vocus) July 28, 2010
The Imagine America Foundation has partnered with Career Education Corporation (CEC) to develop a new online, peer-reviewed publication, entitled Instructional Practice in Higher Education: an Online Journal.
Faculty from traditional institutions of higher education enjoy an abundance of opportunities to publish their research; career educators now have similar means to share scholarship and best practices. The Online Journal is intended to address the apparent absence of opportunities for faculty and staff of career education postsecondary institutions to share the product of their scholarship with each other and with the broader higher education community.
"The main focus of faculty members in these institutions is effective teaching with direct application to the workplace," said Imagine America Foundation President Bob Martin. "The Online Journal is something that will showcase the best practices of our schools and instructors so we can all continue to improve upon the level of education we deliver."
For some career college instructors and related audiences, the Online Journal may serve as a catalyst to change the way they think about scholarship. Historically, scholarship has been reserved for professors in traditional universities whose primary role was to advance knowledge in their field of study, to publish, and to elevate the reputation of their institution through research. The Online Journal challenges career college professionals to embrace a broader view of scholarship that includes reflection upon the interactions that occur between instructor and student and the learning that is realized by the faculty member as a result of the iterative process. Additionally, the Online Journal invites practitioners to share their experiences, supported by literature in the field, on the application of theory to their teaching context
A redefinition of scholarship that includes the career education sector is important. Faculty need a forum for distribution, acknowledgement and documentation of their work. More importantly, faculty scholarship models a competency that 21st Century graduates need in order to be successful employees. Instructors teaching in career colleges now have an opportunity to demonstrate reflective practice, engagement with the literature, and scholarly writing in a juried publication.
"The Online Journal creates a virtual community where faculty from the career education sector can exchange practices, resources and reflections beyond the confines of their classrooms, institutions, and content areas of expertise," said Dr. Kitty Kautzer, Vice President of Academic Affairs for CEC. "We are excited to partner with the Imagine America Foundation to provide this opportunity for faculty to share their scholarship and we encourage instructors throughout the sector to submit an article."
The Online Journal debuted earlier this year. The inaugural publication was introduced with a letter from the President and CEO of CEC, Gary McCullough, and included nearly ten articles highlighting educational theory and practice written by faculty members from American Intercontinental University, Colorado Technical University, Cuyagoga Community College, National College, Sullivan University, and Westwood College. Articles examined topics such as classroom technology, math anxiety among adult learners, the relationship between teacher credibility and student self-efficacy, and the transition into online learning.
The Online Journal is now accepting article submissions for the fall 2010 publication. Practitioners from the career education sector may submit articles to OnlineJournal(at)careered(dot)com.
For more information regarding the Instructional Practice in Higher Education: An Online Journal, please visit http://www.imagine-america.org/HigherEducationJournal.asp.
About the Imagine America Foundation
The Imagine America Foundation (IAF), established in 1982, is a not-for-profit organization dedicated to providing scholarship, research and training support for the career college sector. Since its inception, the Foundation has provided over $40 million in scholarship and award support for graduating high school seniors, adult learners and U.S. military veterans attending career colleges nationwide through its award-winning Imagine America® programs. The Foundation also publishes vital research publications for the higher education sector, honors achievement in career education and offers faculty development training. For more information about the Imagine America Foundation's programs, please visit http://www.imagine-america.org.
About Career Education Corporation
Career Education Corporation is an educational services company committed to quality, career-focused learning. Founded in 1994, CEC has progressed towards becoming one of the world's leading providers in educational services. CEC has about 90 campuses, located in countries around the world including the United States, France, Italy and the United Kingdom. For more information about the Career Education Corporation, please visit http://www.careered.com.
Contact: Robert L. Martin, President, Imagine America Foundation
Phone: (202) 336-6758
E-mail: bobm(at)imagine-america(dot)org
###