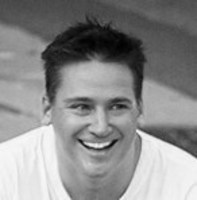 Your safety isn't funny, but that doesn't mean you can't have fun learning how to live a more empowered life.
Atlanta, GA (PRWEB) July 29, 2010
Terry Vaughan, a former British Commando turned women's edutainment speaker, in partnership with Dang Chicks, an Atlanta-based women's apparel company, will be hosting two Situational Awareness Rallies for over 1,500 women on Saturday, September 11th. They will be held at the Renaissance Atlanta Waverly Hotel. The first rally will be from 10am-12pm, and the second one from 2pm-4pm.
Vaughan says, "Your safety isn't funny, but that doesn't mean you can't have fun learning how to live a more empowered life. Capitalizing on my extensive background of humorous and embarrassing stories both in and out of the military, I make sure every woman who attends our rallies realizes that all aspects of life can be fun if they utilize the right attitude! Situational Awareness is no exception. These rallies are about minimizing fear and maximizing individual effectiveness when it comes to tuning into your surroundings."
As a former British Royal Marine Commando and BBC television presenter, Vaughan now employs his elite military experience with an energetic presentation style, creating an unforgettable and empowering event for women of all ages.
Vaughan says, "Women who develop strong situational awareness skills not only keep themselves safe, but also by extension, keep their friends and family safe. For example, mothers will naturally pass on the concept of 'Living in the Yellow' to their children."
After learning of Terry's message, Dang Chicks C.E.O. Stephanie O'Connor, realized the message of "Living in the Yellow" closely matched her apparel company's mission. O'Connor was inspired to design a new shirt for attendees called "Dang Strong". O'Connor says, "We wanted to create something that reminded women that they have a choice to be empowered rather than being a prisoner to their surroundings. We hope this shirt, in some small way, helps more women hear and believe this important message."
Terry Vaughan is available immediately for print and radio interviews. He will be available in Atlanta, GA through September 11, 2011 for live, television interviews. Contact AM Connect at aisham1(at)msn(dot)com 773-457-1591 for all media bookings.
For more information and to purchase your ticket log on to http://www.tvempowers.com
Terry's "Living in the Yellow" national tour continues in Chicago, Dallas, New York and other major cities after wrapping in Atlanta.
###