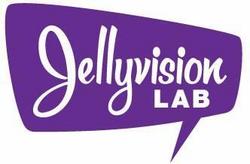 I mean, given a choice between learning about insurance or doing – well – practically anything else, most people will choose anything else
Chicago, IL (PRWEB) July 29, 2010
The Jellyvision Lab announced today the launch of the Jellyvision Benefits Counselor. Benefits Counselor, an interactive online multimedia experience, will eliminate the confusion, anxiety and drudgery employees feel when learning about their benefits.
The application features a virtual host, David, who guides employees through their available benefits, asks questions along the way, and offers individualized benefit plan recommendations to each participant based on their answers.
The Benefits Counselor was developed and piloted in 2009 through a partnership with Aetna, and the response was overwhelmingly positive—from employees and employers alike. This is great news for businesses, especially considering that benefits are the second-most important factor in job-satisfaction and employee retention (according to the Society of Human Resource Management) and that so few employees actually understand their benefits (fewer than 20%, according to a new study by Colonial Life). Companies who provide insurance benefits through Aetna can get Benefit Counselor at a special discount. Aetna markets the application as the Aetna Benefits Advisor.
The conversation with David relies on The Jellyvision Lab's proven design techniques in developing compelling interactive media. Not to mention its exhaustive research in the healthcare field, which turned up some shocking results: employees prefer understanding their benefits to being confused by them, enjoy fun interactive experiences more than reams of insurance documentation, and would rather spend several minutes selecting benefits than several hours.
"I mean, given a choice between learning about insurance or doing – well – practically anything else, most people will choose anything else," said Harry Gottlieb, Founder & CEO of the Jellyvision Lab, and the creator of YOU DON'T KNOW JACK. "But when you need it, insurance is REALLY important," said Gottlieb. "We want to help every employee in America understand what their employer is providing them, make smart decisions for themselves and their families…and have a good time while they're doing it."
Comcast was an early adopter of Jellyvision Benefits Counselor. Benefits Project Specialist Melissa Dulin summarized the results she achieved at Comcast: "Because of the Jellyvision Benefits Counselor, Comcast was not only able to achieve our goal of providing a valuable support tool to our employees, but we were also able to increase FSA participation by 30 percent. Employees actually liked using the Jellyvision Benefits Counselor, calling it everything from helpful to downright funny."
The information gleaned during the interview with David is analyzed in real-time against specific plan details, to provide a recommendation best suited to each individual. Jellyvision Benefits Counselor currently offers education and guidance on medical, dental, life, disability, and AD&D plans, as well as on FSA/HSA contributions. Employers can include information on their other benefits as well.
After using the Benefit Counselor's medical module, thousands of employees were asked to rate how much their understanding of their benefits had improved. Average rating: 4.4 out of 5.
When asked "Any more feedback?" 24% of employees who filled-in-the-blank with a response used the word "love" or "great" or "awesome" to describe their experience.
For more information on the Jellyvision Benefits Counselor or to view a demo please visit http://www.jellyvisionbenefitscounselor.com
About The Jellyvision Lab:
The Jellyvision Lab is the Interactive Conversation Company, known for creating the hit game YOU DON'T KNOW JACK. We create highly interactive, rich media experiences to communicate complex subjects in a simple, engaging way. Using the dynamic branching architecture of Conversation, we first ask questions of each participant and then, in real time, tailor how we respond and educate. You know, like a really good teacher. We are delighted to be working with a roster of awesome clients to create award winning solutions. Visit http://www.jellyvisionlab.com for more information and for stuff to click on.
# # #