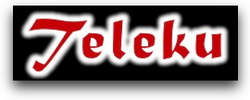 Teleku shows how Voxeo's cloud platform enables extremely rapid design, deployment, and scalability of new services that can respond quickly to changing developer and enterprise requirements.
Orlando, FL (PRWEB) August 12, 2010
Today Voxeo Corporation, the leader in Unlocked Communications™, announced it has acquired Teleku, a startup enabling web developers to build powerful voice and SMS applications. Teleku founder Chris Matthieu will join the Voxeo Labs team to focus on business development and enterprise adoption of Voxeo's Tropo cloud communications service.
Teleku provides a platform for web developers to create voice and text-based communications applications using common web programming languages. Hundreds of developers have used Teleku to build applications including outbound notification systems, Interactive Voice Response (IVR), real estate talking houses, language translators, driving directions, games, and more.
Using any Web programming language, developers send XML or JSON instructions to Teleku over HTTP. These instructions tell the Teleku platform how to interact with users, and can use industry-standard VoiceXML, Twilio-proprietary TwiML, or Teleku's PhoneML formats. The Teleku platform then interacts with users via voice calls, text-messaging (SMS), or Instant Messaging (IM). Teleku Voice applications can make use of both automatic speech recognition (ASR) in multiple languages or touch-tone/DTMF input. Teleku Text-messaging works with any SMS capable phone. Teleku Instant Messaging works with AOL, Cisco Jabber/XMPP, Microsoft MSN, and Yahoo IM clients.
Voxeo Labs is the innovation, incubation, and open-source focused R&D division of Voxeo. Voxeo is a profitable, employee-owned company that began building the largest world-wide communications application cloud in 1999. Voxeo's cloud platform includes seven hosting facilities in the US, EU, and Asia and is used by half of the Fortune 100 and over 150,000 developers. Voxeo Labs' Tropo service leverages the Voxeo Cloud to deliver reliable, mission-critical infrastructure for its customers.
Teleku was already a Voxeo customer using Voxeo's proven real-time cloud infrastructure to deliver services and connect to voice, SIP, Skype, SMS, and IM infrastructure. Teleku will be combined with Voxeo's Tropo (http://tropo.com) service. Existing Tropo and Teleku applications will continue to run without modification on the combined solution.
"Teleku shows how Voxeo's cloud platform enables extremely rapid design, deployment, and scalability of new services that can respond quickly to changing developer and enterprise requirements," said Teleku founder Chris Matthieu, "I'm excited to join Voxeo and help accelerate the adoption of the Tropo cloud communications service. Tropo enables both innovative web developers and enterprise call centers to deliver automated communications applications quickly and easily, and is an amazingly simple platform anyone can use to build multi-channel communications apps that leverage voice, SMS, IM, web and social channels like Twitter."
"Voxeo has been making a concerted effort to provide multi-channel development tools and solutions to their partners and enterprise customers. This is especially important as consumers from all walks of life adapt new devices and endpoints through which to communicate. It is no secret that SMS is now one of the most frequently-used channels among younger consumers. Moreover, we're seeing significant uptake of IM and Twitter as channels through which consumers interact with enterprises. Voxeo's stack just got more powerful", says Ryan Joe, Associate Analyst on Ovum's Customer Interaction team.
The Tropo.com cloud communications service is the flagship product of Voxeo Labs. Launched in 2009, thousands of developers have used Tropo to build applications that use voice, SMS, instant messaging and social channels to solve real business problems and create superior customer experiences. Tropo supports automatic speech recognition (ASR) and text-to-speech (TTS) in 8 languages, inbound phone numbers in over 30 countries, international outbound dialing, support for communication via Twitter and voice integration with traditional phones, SIP VoIP, and Skype.
"Voxeo's mission has always been to make communication application development and deployment unlocked and uncomplicated for everyone," said Jonathan Taylor, CEO of Voxeo. "Our focus on open standards and open source removes vendor lock-in. Our focus on the consumerization of IT and free services for developers and trials removes complexity. Chris and Teleku clearly share our vision. We are delighted to welcome Teleku to the Voxeo family."
More information about Teleku, Tropo and how to get started with free developer accounts can be found at: http://www.tropo.com/telekufaq
About Voxeo
Voxeo unlocks communications. We loathe the locks that make voice, SMS, instant messaging, Twitter, web chat, and mobile web unified communication and self-service applications difficult to create, manage, analyze, optimize and afford. Every day we work to unlock the neglected value of these communications solutions with open standards, disruptive innovation and a passion for problem solving-- fuelled by a company-wide obsession with customer success. We do so for more than 150,000 developers, 45,000 companies and half of the Fortune 100 from our headquarters in Orlando, Beijing, Cologne, and London. Visit us or join our conversations on the web at http://www.voxeo.com, blogs.voxeo.com, or twitter.com/voxeo.
Media Contacts:
Voxeo
Dan York
Phone: +407-455-5859
###