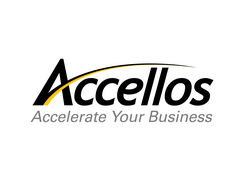 The system has been a hit with all concerned parties
COLORADO SPRINGS, CO (Vocus) August 4, 2010
Accellos, a leading provider of supply chain execution software solutions, has released a case study of its customer Porteous Fasteners. The case study illustrates how the hardware manufacturer has significantly simplified its complex warehouse operations using Accellos' warehouse management system, Accellos One Warehouse.
Among the findings of the case study:

Pick time has been cut by 15-20%
Logistics operations at all locations are now accommodated with a single shift
Company-wide inventory is instantly accessible from all warehouses
Logistics operations are now virtually paperless
Velocity-based zoning has been implemented in all warehouses
Accellos One Warehouse is seamlessly integrated with the company's existing ERP system
Handheld computers and scanners to automate input, display and output of data have been implemented
"The system has been a hit with all concerned parties," said Porteous Vice President/CIO Tom White. "For the CFO, it's a matter of price and profitability; for the warehouses, it's the wealth of features and functionality; for the I.T. staff, it's the flexibility and power that keeps operations running smoothly and the range of capability that allows us to respond to emerging needs as they occur."
The full case study can be read at http://www.accellos.com/porteous.
About Accellos
Accellos, headquartered in Colorado Springs, Colorado, is a global provider of logistics, warehouse, third-party logistics, transportation and mobile fleet management software solutions. The company addresses the supply chain management and execution market with warehouse management systems for multiple environments, including transportation management software and in-field mobile resource management solutions. Accellos' powerful supply chain execution solutions are easy to customize and implement, providing customers with more innovation for less investment. For more information, email info (at) accellos.com or visit http://www.accellos.com.
###