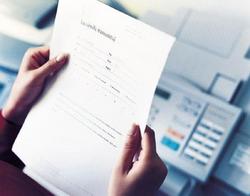 Austin, TX (PRWEB) August 2, 2010
Fax.info is a new site that defines an online service and explains how web fax services work and the advantages of using them. For beginning web faxers, the site also offers a "Fax Terms Glossary" for definitions of jargon that could be confusing to inexperienced users.
Other informational pages offered are

Web Fax: provides an explanation of the topic and the advantages of having an online fax number.
Fax Number Options: lists all the possible variations of fax numbers available and the advantages of each. A link from here explains how to set up an account that will use an existing fax number for those companies that are switching from a traditional fax machine to an online service, but don't want to give up a number familiar to their customers.
Fax Resources: a list of frequently asked questions about internet based fax services. At first glance, this page seems to be a simple list, but each item links to another page with more information on a variety of fax subjects, such as how to use an email program to receive faxes from a traditional fax machine. Most of these topics are listed on several pages.
Getting Started with Internet Fax: shows a 30 day free trial of one of the most popular web fax brands, MyFax.
Also offered are click-able questions that link to detailed information about why more and more companies are choosing to eliminate their traditional fax machines and instead send faxes through email.
Fax.info helps users understand why it is no longer necessary to buy an expensive piece of equipment that takes up valuable desk space. The site also explains how phone line expenses can be cut in half by eliminating an extra fax line, as well as addresses security concerns. For instance, web faxing helps users send confidential information is directly to the appropriate person, instead of to an unsecure fax machine. Fax.info also links to download additional tools, such Adobe Reader or a Tiff Reader, which make it easier to view fax documents electronically.
Using the information provided by Fax.info, a person can easily prepare to receive faxes online and set up their web faxing accounts. MyFax, the web fax service recommended on Fax.info, offers an easy-to-use web interface for managing sent and received faxes. Up to five users are given access to view new faxes as well as search the archive to view or download older faxes.
Fax.info is a helpful resource for anyone who wants to find a greener, more flexible way to handle faxing for business or personal purposes. Additionally, the 30-day free trial offered on the site is a great way to try out the service without making a long-term commitment.
For more information on how to send a web fax, please visit http://fax.info.
# # #