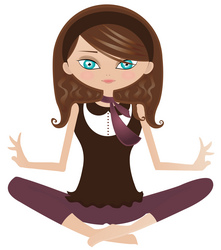 Chicago, IL (PRWEB) August 5, 2010
The Bollywood Ticket: The American guide to Indian movies is launching a free monthly newspaper in September that will be distributed to Bollywood movie theaters and Bollywood dance studios throughout the U.S. as well as to South Asian retailers and restaurants throughout metropolitan Chicago.
The Bollywood Ticket was launched online at http://www.thebollywoodticket.com in September 2009. We look at Hindi films from an American perspective, helping U.S. fans--Desi and non-Desi alike--explore India's fascinating cinema with relatable news, reviews, and commentary.
The Bollywood Ticket targets South Asians as well as other Americans with a strong interest in South Asian culture and entertainment. Our readers are an attractive and underserved marketing demographic.
More than 3.5 million South Asians live in the U.S. and they are one of the fastest-growing ethic groups in America. South Asians are also the wealthiest ethnic group in America--the average household income of Indians in the U.S. is more than 30% higher than the national average, and one out of every 10 Indians in the U.S. is a millionaire. Nearly 70% of South Asians in the U.S. have a college degree, compared to the national average of 28%.
Hindi cinema is so popular with the South Asian diaspora that Bollywood often makes movies specifically for this lucrative market. And yet, no American media outlet covers Bollywood, the largest film industry in the world, in any significant way--until now.
Download our media kit and a sample issue.
Contact:
Jennifer Hopfinger
Publisher/Editor
The Bollywood Ticket: The American Guide to Indian movies
Chicago, Illinois, USA
(773) 831-4575
editor(at)thebollywoodticket(dot)com
###