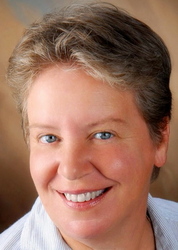 Before contacting a lender about a short sale it is always a good idea to have a plan in place and an end goal in mind. Educating oneself by consulting a team of experts is the smartest approach to achieve one's goals
Fort Myers, FL (Vocus) August 10, 2010
Mortgage Audit Service founder Jack Conte since 1989 has earned a reputation as a highly respected litigation-consulting expert in the area of mortgage loan documents. Using legitimate consumer complaints and valid inquiries into the origination, processing and servicing of a mortgage loan under a powerful federal consumer protection law, a credit protection strategy may be possible with many short sales. Anyone interested in short sales and credit protection is invited to join real estate industry expert and broker Robin Speronis as she host 'Tell Me Something I Don't Know' short sale webinar series. The free online seminar registration can be accessed at Zen Real Estate's website http://www.AskZenRealEstate.com and Luxury Lifestyle Homes' website http://www.LuxuryLifestyleHomes.com.
"Before contacting a lender about a short sale it is always a good idea to have a plan in place and an end goal in mind. Educating oneself by consulting a team of experts is the smartest approach to achieve one's goals", says Robin Speronis, owner/broker of The Speare House Brokerage Group of Southwest Florida.
The fourth in the webinar series, 'What Role Can A Mortgage Loan Document Review Play In My Short Sale?', will be presented live August 18, 2010 – 4:00pm to 5:00pm EDT with a 40-minute question and answer period. The webinar will by presented by Jack Conte founder of Mortgage Audit Service.
To register and reserve a virtual seat now for the upcoming online webinars, visit http://www.AskZenRealEstate.com or http://www.LuxuryLifestyleHomes.com.
# # #