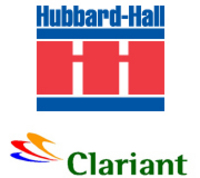 Waterbury, CT (PRWEB) August 19, 2010
A breakthrough, solar heat-transfer fluid is now available for sale in North America. Hubbard-Hall Inc. has partnered with German based Clariant Corp, in order to make Antifrogen® SOL HT available in ready-to-use concentrations, conveniently packaged in 5 gallon pails and 55 gallon drums. Previously only available in Europe, this product offers excellent thermal stability while providing the corrosion inhibition required for maintaining system performance.
Antifrogen SOL HT was developed as an alternative to traditional heat-transfer fluids that experience thermal decomposition at temperatures above 170° C (338°F). Typical glycol based heat transfer fluids on the market today tend to evaporate at high temperatures, which may leave insoluble residues, leading to operating problems or failure of the system. Antifrogen SOL HT is designed to withstand short-term stagnation temperatures of greater than 260° C (500°F) without breaking down and forming salt-like scale. In addition, phase separation of Antifrogen SOL HT and water does not occur. Antifrogen SOL HT also offers excellent corrosion inhibition in combined-metal environments.
Antifrogen is a non-hazardous, higher glycol based product with a price comparable to other brand name glycols. As a premixed, ready-to-use product Antifrogen SOL HT provides many years of frost resistance in cold climates while maintaining a consistent concentration.
As one of the world's largest producers of specialty chemicals, Clariant has more than 30 years' experience developing innovative products for the heat-transfer-fluid market around the world. Hubbard-Hall Inc is the nation's most experienced chemical distributors, bringing hands on expertise to the intersection of chemistry and industry. For more information on Antifrogen SOL HT, please contact Hubbard-Hall.
###