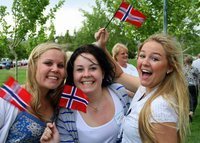 Host a student, make a difference in the world!
Henderson, NV (PRWEB) August 13, 2010
ICES (International Cultural Exchange Services) is a non profit student exchange organization that is currently looking for American host families. With 20 years of experience we offer students between the ages of 15 and 18 the opportunity to study and live in the United States. The academic year program is designed to provide an international cultural experience that will expand the normal scope of world understanding. ICES offers a ten-month academic year program and a five-month semester program. Students have full medical insurance, spending money, and the hope of experiencing life in America through the eyes of a caring host family.
ICES has a system of local support for each and every state. Regional Directors have a team of local Area Reps that provide ongoing care and support to our international students and host families. With the structure of support that we provide, our team is able to walk you and your family through each step of the process from beginning to the end.
Please open your heart and home and become a volunteer host family, we have students from all over the world including Europe, Asia and South America and we are looking for host families right now.
Please contact us by going to icesusa.org and clicking the contact us page or call 1-800-344-3566, available 24/7.
###