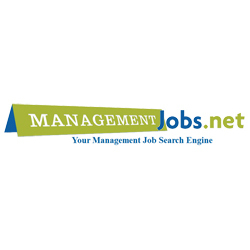 (Vocus) August 17, 2010
Even though the economy is improving gradually, the national unemployment rate still hovers around 10 percent. What does this mean for the unemployed and those looking to change career paths? More competition exists for each opening, and a candidate needs to appear flawless to the hiring manager. As far as finding a job is concerned, the more opportunities, the better. Time is wasted hopping from one employment board to another, however, and the latest trend in finding a new career is job search engines. ManagementJobs.net, a job search engine geared toward manager and executive-level positions, launched on August 1, 2010 and provides job seekers with a new tool for finding all available openings in a given field.
While job search engines aren't new, ManagementJobs.net draws from more than 50,000 employment websites to build its listings. The user simply needs to enter a job title or keyword term and a location into the search boxes, and the results pull from relevant positions on general job boards, career-related websites, employers' websites, local employment listings, and anywhere else open job opportunities can be found.
The results reflect managerial and executive positions in any field. Someone currently in a mid-level role can browse through jobs that will advance his or her career – and nothing lower. From manager jobs and director positions to specific management jobs in various fields, ManagementJobs.net filters its selection to show only upper-level opportunities.
Business management jobs, such as being a chief executive officer or a chief operations officer, are highly sought after, and, because of this, many job boards geared toward executive positions are paid. Nevertheless, those advertised as hard-to-find and paid-only are listed on some free job boards, although checking every employment site for openings is an arduous task. ManagementJobs.net, which pulls its listings from such boards, advertises these positions for free and does not require a membership or credit card number to join.
The ability to search through thousands of employment boards and compile executive and upper-level positions makes ManagementJobs.net the first of its kind. A job search in the present involves more than going online and looking for openings; a job seeker, instead, needs to be revising his or her resume and tailoring a cover letter specifically to each position applied. Networking, additionally, plays a significant role when jobs are difficult to come by. As a job seeker needs to be finding openings, networking, and creating specific resumes and cover letters, a job search engine geared toward relevant career positions reduces the time spent browsing listings.
An unstable economy requires job seekers to develop a unique approach, branch out to multiple opportunities, and experiment with different career paths. ManagementJobs.net targets every career field possible. Retail, construction, property, and health care management jobs are highly sought after no matter the state of the market, and opportunities for manager, director, and department head roles can be found through ManagementJobs.net.
# # #