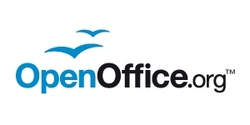 Framed by many community events, we're confident that the OpenOffice.org Conference 2010 will be a memorable event for everyone.
Budapest, Hungary (PRWEB) August 18, 2010
Since OpenOffice.org was created in 2000, the community behind the software has shaped a new era of open and free office productivity and is responsible for the creation and adoption of open standards. With studies showing more than 20 percent market share, coupled with an increasing number of governments, enterprises and private end-users taking advantage of OpenOffice.org technology, this year's conference will not only be our annual gathering for developers, adopters, enthusiasts and evangelists, but also the start to well-earned celebrations in local communities around the world.
At the event, attendees will find:

More than 100 speakers will present their thoughts and visions in four parallel sessions.
An ODF 1.2 Interop Demo. Hosted by OASIS, the international open standards consortium, the ODF 1.2 Interop will showcase applications processing ODF documents on the desktop, in the cloud and on mobile devices.
More than 80 presentations will show the variety of the community and highlight worldwide success stories.
"Our team has been working very hard to make this anniversary conference the best OOoCon ever", says Péter Szakál from Open SKM, the team lead for the Budapest organizational committee in charge of hosting the event. "With the help of our sponsors, and with the support of not only the local community, but the worldwide project, we're looking forward to an extraordinary event in the capital of Hungary. Framed by many community events, we're confident that the OpenOffice.org Conference 2010 will be a memorable event for everyone."
"For 10 years, OpenOffice.org has powered millions of users around the world with an award-winning, easy-to-use office productivity suite," said Michael Bemmer, vice president of Oracle Office. "At Oracle, we are proud to be the primary contributor to OpenOffice.org, as well as a Platinum sponsor of this year's OpenOffice.org conference and we eagerly look to passing yet more milestones."
Today, OpenOffice.org is the major open source office suite and one of the largest open source projects worldwide with

over 43 million downloads of its current 3.2 version
more than 300 million downloads since the project's creation in 2000
support for all major platforms
10 years of community experience
more than 90 languages available
This year's OpenOffice.org Conference takes place from August 31 - September 3, at the Central European University in Budapest, with the plenary session being held at the Hungarian Parliament. The event is organized by ODFA Hungary, a nonprofit organization, with support from sponsors IBM, Multiracio, Oracle and in joint cooperation with the worldwide OpenOffice.org community.
Registration is open until the end of August, and all participants are encouraged to register online at http://www.ooocon.org
Web Links
OpenOffice.org: http://www.openoffice.org
OpenOffice.org Conference: http://www.ooocon.org
Market Share Study: http://www.webmasterpro.de/portal/news/2010/02/05/international-openoffice-market-shares.html
Download Statistics: http://marketing.openoffice.org/marketing_bouncer.html
Global Contacts
Florian Effenberger (UTC +01h00)
OpenOffice.org Marketing Project Lead
Email: floeff(at)openoffice(dot)org
Phone: +49 8341 99660880
Mobile: +49 151 14424108
Fax: +49 8341 99660889
Skype: floeff
Twitter/identi.ca: @floeff
Peter Junge (UTC +08h00)
OpenOffice.org Marketing Project Co-Lead
Email: pj(at)openoffice(dot)org
Phone: +86 139 116 248 54
Fax: +49 3212 106 44 65
Skype: peter13j
Louis Suárez-Potts (UTC -05h00)
OpenOffice.org Community Manager
Email: louis(at)openoffice(dot)org
Phone: +1 (416) 625-3843
A list of worldwide marketing contacts is available at http://marketing.openoffice.org/contacts.html
About OpenOffice.org
OpenOffice.org is the leading open source productivity suite and one of the largest open source projects worldwide. It includes word processing, spreadsheet, presentation, drawing, database, and other modules; it uses the ISO-approved OpenDocument Format (ODF) as its native file format as well as supporting other common file formats. The software runs on all major platforms, including Windows, Linux, Solaris, Mac OS X and is available in over 90 languages. OpenOffice.org may be used free of charge for any purpose, private or commercial; the license is LGPL.
Since the project's creation in 2000, over 300 million have downloaded the product; thousands contribute to it. As an international team of volunteer and sponsored contributors, the OpenOffice.org community has created what is widely regarded as the most important open source project in the world today. The OpenOffice.org community acknowledges generous sponsorship from a number of companies, including Oracle, the primary contributor.
About the OpenOffice.org Conference
This annual gathering is where representatives of all the community projects meet to celebrate and learn from the achievements of the past twelve months, and discuss how to meet the challenges of the next twelve. Come along and help the community to make the world's best open-source international office suite even better.
###