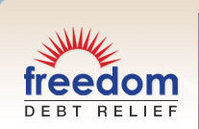 The rule provides a significant capital challenge to the debt settlement industry, but we are pleased that the FTC heard at least a few of our comments and reflected them in the final rule.
San Mateo, CA (PRWEB) August 17, 2010
The Federal Trade Commission (FTC) recently announced sweeping regulations on the debt relief industry, and these reforms have spawned questions on what the rules mean, the impact on consumers in serious debt and the effect on the debt settlement industry.
Andrew Housser, co-founder and CEO of Freedom Debt Relief (FDR), is available to comment on the regulations, which will be implemented in two phases, on Sept. 27 and Oct. 27. Housser's firm is the largest negotiator of consumer debt in the nation, settling more than $400 million of debt in the last year, and Housser himself worked with the FTC for more than a year as the commission studied the debt relief industry's practices, methodology and results. After a lengthy review process, the FTC has finally issued its rule, which seeks to protect consumers and wipe out debt relief providers that do not perform services consistent with consumer expectations.
"It is clear the FTC put significant work into crafting this rule, and approached it in a deliberate manner," says Housser. "While we think the rule does not fully acknowledge the labor-intensive nature of debt settlement work, including work done before actual settlements are made, we believe there is more good in this rule than bad, and are looking forward to the positive changes it will bring to our industry." FDR submitted testimony and data to the FTC for its review process, showing that the average consumer in an FDR program achieved debt reduction of three times the fees paid to FDR, and FDR graduates achieved debt reduction of 4.4 times the fees paid to FDR.
The FTC's new rule specifies minimum standards for disclosures used in the marketing of debt relief services, and prohibits debt relief providers from making false or unsubstantiated claims about their services. Most significantly, says Housser, the rule prohibits debt settlement companies from charging and accepting fees before the actual settlement of a consumer's debt.
"The new rules will require debt settlement companies to make significant marketing and operating changes, most significantly relating to how fees are earned," he explains. The main challenge the industry will face, Housser says, is raising the capital to fund operations before settlements are negotiated. "The rule provides a significant capital challenge to our industry, but we are pleased that the FTC heard at least a few of our comments and reflected them in the final rule. These changes provide good companies that are getting results for consumers a fighting chance to continue as viable businesses," he adds.
"The consumer has always been the guiding focus in our business, and we look forward to getting back to work providing a much-needed service," says Housser. "FDR shares the FTC's goal of advancing consumer protection, and under the new regulations, our goal continues to be that debt settlement remains a viable option for consumers in serious debt hardship. We are pleased that now there will be clear delineation from the companies that get results for their clients, and those that don't."
Today, individual Americans owe $2.5 trillion in consumer debt - excluding mortgage debt. The average American with a credit file is responsible for more than $10,000 in credit card debt. "Budgeting and lifestyle changes can help many individuals and families work their way out of debt, but for those who do need additional help, these regulations will help protect consumers looking for another option," he says.
Debt settlement is a form of debt relief in which debt specialists negotiate directly with creditors on the consumer's behalf to resolve the consumer's debt balance. Offering an alternative to credit counseling, debt consolidation and bankruptcy, settlement programs help qualified clients fully resolve their debts, commonly in two to four years.
Freedom Debt Relief (http://www.freedomdebtrelief.com)
Freedom Debt Relief provides consumer debt settlement services. Working for the consumer to negotiate with creditors and lower principal balances due, the company has served more than 80,000 clients since 2002. The company is an Accredited Member of The Association of Settlement Companies and a Platinum member of the International Association of Professional Debt Arbitrators. FDR holds the Goldline Research Preferred Provider certification for excellence among debt settlement companies.
Freedom Debt Relief is a wholly owned subsidiary of Freedom Financial Network, LLC (FFN). Based in San Mateo, Calif., FFN also operates offices in Sacramento and Tempe, Ariz. The company, with more than 600 employees, was voted one of the best places to work in both the San Francisco Bay area and the Phoenix area in 2008 and 2009.
###