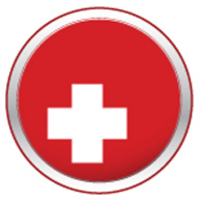 Thank you to our loyal cusomters for making a second location possible.
West Seneca, NY (PRWEB) August 23, 2010
MacSolutions Plus will be opening the doors to a second location on Sunday, August 29th inside the Eastern Hills Mall in Williamsville.To celebrate the new location, MacSolutions Plus will be hosting a grand opening event between 12-5 p.m. on August 29th. In addition to food, giveaways and grand opening specials, Buffalo Sabre Patrick Kaleta will be on hand between 1-3 p.m. to welcome guests and sign autographs. Guests can support Patrick's HITS Foundation by purchasing a hat or photo during the event.
An official representative from Apple, Inc. will also be available to answer questions and guests will be able to learn about the benefits of buying local from Buffalo First, a nonprofit organization that works to build a local, green and fair economy in Western New York.
The staff at MacSolutions Plus invites everyone to come and experience the new, fully equipped Retail and Service Center. They are located directly across from the food court.
The new Eastern Hills Mall location joins the original MacSolutions Plus store in West Seneca as Buffalo's only Apple Specialist.
About MacSolutions Plus, Inc.
Since 1990, MacSolutions Plus, Inc has offered Apple sales, support and consulting to business, education and residential customers. The company offers a broad range of services including Mac computer set-up, maintenance and administration, system and network administration, consulting and technology planning, Internet service and hardware set-up and troubleshooting, onsite and in-store training, emergency response and preventative maintenance.
For more information about MacSolutions Plus go to macsolutionsplus.com
###