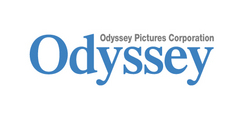 Odyssey is definitely in an ongoing search mode for viable content deals
Plano, TX (Vocus) August 20, 2010
Odyssey Pictures Corporation (OPIX: OTCQB) (Odyssey), a media & entertainment company, announces that its Vice Chairman, Stefan Drakelid, is scouting for content deals at the Norwegian International Film Festival (NIFF) in Haugesund, Norway (August 18 – 26.)
Drakelid is scouting this year's NIFF for content deals as part of his enhanced role at Odyssey since assuming the role of Vice Chairman of the board in July of this year. Odyssey's entertainment division has been aggressively acquiring content at major film markets over the past year in preparation for expanding its sales agency and distributor contacts. In addition to being Odyssey's Vice Chairman, Drakelid is also the founder of Siguiente Capital, a principle financial resource for Odyssey.
"Odyssey is definitely in an ongoing search mode for viable content deals," said Drakelid. "The company has excellent contacts in the international rights market and we will be aggressively promoting our content library to buyers and licensors in North America, Europe and Asia."
About Odyssey Pictures Corporation - Initially an entertainment company focusing on financing and distribution of first run feature films, Odyssey has adapted its business model to become a diversified media/marketing services company. The company's lines of business now encompass branding & marketing, IPTV digital delivery technologies, corporate finance and a developing film sales & marketing service. http://odysseypix.com/
Forward-Looking Statements - Certain statements contained herein are forward looking. These forward-looking statements are based on our current expectations and are subject to a number of risks, uncertainties and assumptions. Many factors could cause actual results to differ significantly from these statements, including our history of operating losses, our need for additional financing, a failure of our products to perform as expected, introduction of competing products by other companies, pressures on prices from competitors and/or customers, regulatory obstacles to new product introductions, lack of acceptance of our products and technology changes. These risks, uncertainties and assumptions are detailed in documents filed by us with the Securities and Exchange Commission. The Company cautions that the foregoing list of important factors is not exclusive. Any forward-looking statements are made as of the date of the document in which they appear. The Company does not undertake to update any forward-looking statement that may be made from time to time by or on behalf of the company.
###