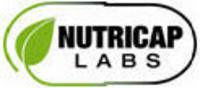 To be named to this exclusive list of executives is truly an honor
Farmingdale, NY (PRWEB) August 23, 2010
Nutricap Labs, a leading New York-based vitamin and supplement manufacturer, is pleased to announce that its President and Founder, Jason Provenzano, has been named to Long Island Business News' Fifty or so Around 50 Class of 2010.
The Fifty or so Around 50 awards program was created in 2000 by Long Island Business News to recognize and applaud the incredible work and tireless giving of the top fifty business leaders within the Long Island community that are over the age of forty. Mr. Provenzano, who founded Nutricap Labs in 2003 after recognizing a need in the nutraceutical manufacturing industry for an organization that could provide contract manufacturing, packaging, labeling and order fulfillment services under one roof, was named a member of the Class of 2010 for his leadership ability, business acumen and his company's various philanthropic efforts.
Despite a global economic recession that has forced many nutraceutical manufacturing companies to cease operations, Nutricap Labs, under Provenzano's leadership, has experienced growth of 2,900% over a period of five years, was named the 42nd fastest-growing, privately held company in America, the 3rd fastest-growing, privately held health company in America and the 4th fastest-growing, privately held company in the NY-NJ-PA area by Inc. Magazine in August of 2009 and recently received the American Business Award for Best Company of the Year - Up to 100 Employees. Furthermore, Nutricap Labs has been a proud supporter of multiple charitable organizations in the Long Island area such as the Suffolk County Chapter of Make-A-Wish Foundation, the Belmont Child Care Association, the Long Island Stars women's lacrosse team, the Nassau County Haiti Earthquake Relief Fund and Vitamin Angels.
"To be named to this exclusive list of executives is truly an honor," said Mr. Provenzano upon being notified of the award. Provenzano added, "I am extremely proud of this accomplishment and I look forward to enjoying many more years of continued growth and to contributing towards the enrichment of Long Island's community along the way."
Mr. Provenzano and the other members of the Fifty or so Around 50 Class of 2010 will be honored on Thursday, October 7th at an awards ceremony at the Crest Hollow Country Club in Woodbury, NY.
About Nutricap Labs:
Nutricap Labs is a full service vitamin supplement manufacturing service. We primarily manufacture nutritional tablets, capsules, powders, liquids and creams, but we also offer label and packaging design services and order fulfillment services to our customers. For information about our full line of nutraceutical manufacturing solutions, visit our website or call 1-800-494-6154 to speak to one of our knowledgeable production advisors.
###