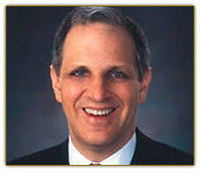 "I actually had to be trained to do cataract surgery with instruments and equipment available in Vietnam. In the US, we can perform cataract surgery with small incisions, but there in Vietnam, I'll be using larger incisions so the procedure is different."
Skokie, IL (PRWEB) August 26, 2010
Ophthalmologist Dr. Stuart Sondheimer soon embarks on a two-week medical mission that will change his life, and dozens of Vietnamese citizens who cannot see.
As part of Surgical Eye Expeditions (SEE) International, Dr. Sondheimer will be traveling to Hue, South Vietnam in early September to perform cataract surgery on dozens of adults who have been afflicted with this blinding condition. Surgical Eye Expeditions (SEE) International is a nonprofit, humanitarian organization that provides medical, surgical, and educational services by volunteer ophthalmic surgeons with the primary objective of restoring sight to disadvantaged blind individuals worldwide.
"I got involved with SEE after hearing about it from a friend who made a similar trip to Nigeria," said Dr. Sondheimer. "It's a unique opportunity to restore sight to people who have been blind." Dr. Sondheimer will be performing about 50 cataract surgeries in a week there, far more than he typically performs in Chicago. To prepare for the trip, he has been reading up on Vietnamese culture and training on equipment available at the hospital in Hue.
Dr. Sondheimer will be operating on adults who have advanced cataracts and are essentially blind. In countries like Vietnam, access to health care is limited to those with means.
Cataracts occur when the lens of the eye develops a cloudy obstruction that ranges from slight to completely blinding. During cataract surgery, the doctor makes incision in the cornea and removed the lens and replaces it with new artificial lens that improves eye sight. The procedure takes about 15 minutes and it is done under local anesthesia, according to Dr. Sondheimer. In many of these patients, they will be able to recover full site in a matter of days or weeks. SEE International makes arrangements to have local eye doctors follow up with the patients.
"I'll be bringing my wife Bonnie and a retina specialist from Texas on the trip and we will be working with a local doctor who works at Hue Central Hospital, where the surgeries will be performed." Additionally, Dr. Sondheimer will be bringing some donated medical supplies to provide to patients and their families.
Over 600 ophthalmologists from 75 countries belong to SEE International's global network of volunteers, who donate their time and professional services to restoring sight worldwide. Up to 130 expeditions are coordinated each year by SEE International.
###