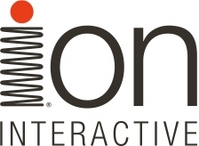 More business from less expense is a universal goal, and we're proud that our software and services help make that a reality.
Boca Raton, FL (PRWEB) August 24, 2010
ion interactive, inc., makers of the LiveBall landing page platform, announced this morning that the company was named to the annual Inc. 500 list, a compilation of the fast growing private companies in America.
ion interactive's CEO, Justin Talerico, commented on the award, "We are thrilled to be named by Inc. Magazine as one of the nation's fastest growing companies. It's exhilarating to see ion's name on this list, but also exciting to know that landing page management and conversion optimization have become priorities in the online marketing mix. Our customers are able to formulate and execute landing page strategies that help their online marketing efforts perform better than their competitors. More business from less expense is a universal goal, and we're proud that our software and services help make that a reality."
Talerico goes on to say "LiveBall is an enterprise-wide, global tool for many large organizations and has found an equally comfortable place in smaller businesses. Even more exciting than today's Inc. 500, is our continuing commitment to software and services innovation in marketing optimization. We're just scratching the surface of this exploding market and we're passionately committed to making online marketing the best and most efficient source of leads and revenue. As we help more and more organizations acquire the know-how and tools to make that a reality, our growth will continue to accelerate."
Inc. Magazine has been ranking the fastest growing privately held companies since 1982. The list gives readers insight into the hottest trends and emerging themes in the evolving economy available nowhere else. From Microsoft and Domino's Pizza in the 1980s to E*Trade and Clif Bar in the 1990s, to American Apparel and Shutterfly this decade, the Inc. 500 has always been ahead of the curve.
ion interactive, inc. will celebrate with fellow award winners at the Inc. 500|5000 conference in Washington, D.C. September 29 through October 2, 2010.
About ion interactive: Founded in 1998, ion interactive provides advanced landing page software that maximizes pay-per-click search, email and online advertising performance. ion's web-based platform, LiveBall, enables marketing departments and agencies to create, test and analyze landing pages, conversion paths and microsites all without the help of IT or developer assistance.
Contact:
Kristina Allen
561-922-5244
kallen(at)ioninteractive(dot)com
http://www.ioninteractive.com
# # #