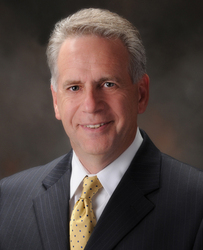 Bill has worked in the high-end residential window industry for more than 30 years
Roswell, GA (PRWEB) August 27, 2010
German ultra-luxury residential window manufacturer Montag Windows & Doors is pleased to announce that Bill Isaak has joined Montag as Vice President of Sales. In his new roll Isaak will manage the Dealer Network Alliance (DNA) program, which will include: dealer development, product education and sales training.
"Bill has worked in the high-end residential window industry for more than 30 years and has a great reputation for building successful dealer networks. His knowledge and experience will be a tremendous asset to our team and our dealers," says Mitch Lewandowski, U.S. Managing Director of Montag Windows and Doors. "We are pleased to welcome him on board."
In his new role, Isaak will work out of Montag's Roswell, GA office and work directly with Mitch Lewandowski.
The Montag Dealer Network Alliance (DNA) is an exclusive network of dealers who represent the Montag brand. As Montag expands its U.S. presence, it is teaming up with some of the country's most elite window and door dealers to bring the Montag portfolio of products to the ultra-luxury residential market. Members of the Montag network will work closely with Isaak to deliver the superior products and high level of service for which the company has been known for almost 300 years.
For additional information on Montag or the Dealer Network Alliance, visit http://www.montagwindows.com or call 866-562-1728.
About Montag Windows & Doors
Founded in the southern German village of Biberach in 1728, Montag Windows & Doors crafts superior windows and doors for its most discerning group of clients. From its humble beginnings in a small workshop, to its present-day state-of-the-art fabrication facility, Montag has preserved its nearly three century tradition of master craftsmanship in the creation of the finest high performance luxury windows and doors available in the marketplace.
As part of its international expansion, Montag Windows & Doors also operates its U.S. marketing and distribution facility in Roswell, Georgia. From this location, Montag is equipped to meet the needs of architects, builders, developers and homeowners throughout the Americas. For more information on Montag Windows & Doors, please visit http://www.montagwindows.com or call 866-562-1728 ext 701.
###