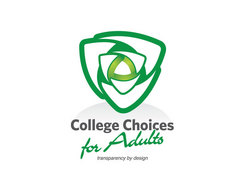 "The site has become a much deeper resource for adult learners," says Cali Morrison, manager of major grants at WCET. "Also, for those students who don't have a support network to turn to for answers, 'The Guide' provides an invaluable assist."
Boulder, CO (PRWEB) August 27, 2010
College Choices for Adults (http://www.collegechoicesforadults.org), an information-rich online resource that helps adult learners make informed choices about distance education options, has moved into a new phase of development, adding side-by-side comparisons of institutional and program data for all members listed on its Website. This new functionality is coupled with a refreshed graphic design and other resources, such as "The Guide," – which helps adult learners understand online and distance education – and additional ways for students to connect.
College Choices for Adults – a project by the national Transparency by Design initiative, which works to further transparency and accountability in online higher education – helps adult learners who plan to enroll in Web-based, competency-based, or other distance education programs make the best possible choices. It provides a rich array of program-level data that has been reviewed by a leading higher education nonprofit, WCET (the Western Interstate Commission for Higher Education Cooperative for Educational Technologies) for quality assurance.
The new side-by-side comparison function lets students easily compare data from various programs – including what they will learn in each program, how each program measures what students learn, and how recent students have performed on those measures – and allows them to match their personal and professional goals with the program that is right for them. In addition, College Choices has a blog, as well as a Facebook fan page and Twitter feed to help students connect and learn more.
About Transparency by Design, WCET, and Lumina Foundation for Education
Transparency by Design (http://www.transparencybydesign.org), funded by a grant from Lumina Foundation for Education and annual dues from member institutions, calls for regionally accredited, adult-serving institutions which offer some or all programs at a distance or online to commit to increasing the number of adult learners who find success in higher education by providing an unprecedented level of data to inform college choice. Visit the Transparency by Design Website for a list of participating institutions and information on joining the initiative.
WCET, the Western Interstate Commission for Higher Education Cooperative for Educational Technologies (http://www.wcet.wiche.edu), is a cooperative network of member institutions and organizations that provides a leading source of critical thinking and expertise on the evolving role of technology in higher education. WCET has a long-standing tradition of involvement with quality assurance, having been an integral part of the Best Practices for Electronically-offered Degree and Certificate Programs project, along with the Council of Regional Accrediting Agencies, and also a partner with the Campus Computing Survey in administering the first "Managing Online Programs" survey.
Lumina Foundation for Education (http://www.luminafoundation.org) is committed to enrolling and graduating more students from college — especially low-income students, students of color, first-generation students, and adult learners. The organization's goal is to increase the percentage of Americans who hold high-quality degrees and credentials to 60 percent by 2025. Lumina pursues this goal in three ways: by identifying and supporting effective practice, through public policy advocacy, and using communications and convening power to build public will for change.
###