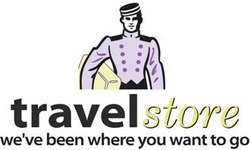 "There are individuals passionate about travel who don't realize they can make a career in this business. Given the right opportunity and direction, they can do very well." -Katie Cadar, TravelStore General Manager
Los Angeles, CA (PRWEB) August 27, 2010
TravelStore is looking to train a new generation of travel professionals who are passionate about leisure travel. Scheduled to commence mid-September, the ten-week program will meet once a week in the company's Los Angeles headquarters and provide a thorough introduction to the travel business.
"There used to be a number of schools that provided travel training," said Dan Ilves, Vice President at TravelStore. "Most have gone by the wayside. We are looking to provide introductory training and mentor a few individuals who will have the potential to succeed."
"There are individuals passionate about travel who don't realize they can make a career in this business," added Katie Cadar, TravelStore General Manager and co-developer with Ilves on the program. Given the right opportunity and direction, they can do very well."
There is no tuition for the program, but there is a nominal $55 materials fee. Full details and application instructions can be found on the TravelStore (TSVacations) website.
TravelStore, California's largest travel company specializing in worldwide tours and cruise vacations, is employee-owned and one of the nation's premier agencies. The company has been a recipient of "The Best Places to Work in LA" award for the past two consecutive years. For more information visit TravelStore at http://www.tsvacations.com.
# # #