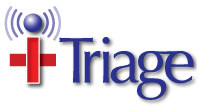 I'm excited to join Healthagen because I believe we're at the beginning of a new consumer healthcare revolution
Denver, CO (Vocus) August 31, 2010
Healthagen® today announced that Jim Greiner has been named as Chief Operations Officer for the company that launched the free, consumer-based mobile application iTriage®. In this role, Greiner will help evolve Healthagen from an early-stage healthcare technology company into a growing and scalable leader in the mobile healthcare space.
"Jim Greiner has an impressive background in both Internet and mobile technology and will be a great addition to our management team. Jim's experience in operations, including his role as General Manager of MapQuest, will be very helpful to Healthagen as we continue to grow quickly as the premier direct-to-consumer mobile health technology," explained Peter Hudson, M.D., CEO of Healthagen.
Greiner's previous roles include CEO of Rocketalk, an international consumer mobile social networking start-up, and Senior Vice-President and General Manager of MapQuest, Inc. Greiner received his MBA with a concentration in Innovation and Entrepreneurship from the University of Colorado at Boulder, and his Bachelor of Science degree from Syracuse University.
By driving tech-savvy healthcare consumers into the hands of medical providers and providing a valuable mobile resource for healthcare consumers worldwide, iTriage has become a powerhouse in the mobile healthcare channel. Greiner's Internet and mobile application strategy and execution experience is a great complement to the deep healthcare experience already found at Healthagen, and will take the company to a new level.
"I'm excited to join Healthagen because I believe we're at the beginning of a new consumer healthcare revolution," said Jim Greiner, Healthagen COO. "With plenty of room for growth and discovery of new consumer solutions, Healthagen will further empower and save time and money for both consumers and healthcare providers. The result will make all of our lives easier and healthier."
About Healthagen
Healthagen, a privately held company headquartered in Lakewood, CO, is a global developer of healthcare information software that empowers patients to make better decisions. Co-founded by two practicing emergency physicians, Drs. Peter Hudson and Wayne Guerra, the company's flagship Web and mobile product iTriage has been downloaded and used millions of times by healthcare consumers around the globe, generating tens of millions of medical searches and self-assessments. In addition, hundreds of medical providers and thousands of physicians have partnered with iTriage to provide patients with critical information about their facilities and medical practices, making it more efficient for patients to access the healthcare system. For more information about Healthagen and iTriage, please visit http://www.Healthagen.com.
###