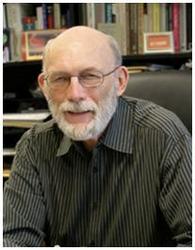 Our approach differs a little bit from some of the standard methods that are used. The first thing that we do is to do a brain assessment to see what condition the brain is in before we start to do any optimal performance training.
(PRWEB) September 16, 2010
After wrapping up a successful summer workshop in Vancouver, Canada, renowned psychologist and author Dr. Paul G. Swingle, heads to Denver, Houston and Munich to speak on his QuickQ and BrainDryvr method for diagnosing and treating his patients. He also explains the concept of Biofeedback Optimal Performance Training and how it can help CEOs, athletes and artists perform more efficiently. It begins with what he calls the QuickQ assessment, summed up here by Susan Olding, from her book "Pathologies" Freehand Press (Fall 2008):
"Desperate, determined, undeterred by cost or lack of insurance coverage, undismayed by the doubts of conventional physicians, undaunted by the practitioner's Dickensian-sounding name, I switched off my cell phone at the threshold of Dr. Swingle's office and carried my daughter across.
"I had brought a medical and developmental history—the long litany of concerns that had brought us to his door—but Dr. Swingle waved the papers aside without even looking at them. Instead, he ushered Maia toward a computer screen on the other side of the room and told her to put her feet on the stool below. Then he fixed a couple of delicate wires to her ears.
"Then Dr. Swingle sent Maia to the "treasure chest" in the waiting room. He stared at the printout in his hand. "Here," he said, and he pointed to an outline of the brain, "these numbers imply trauma." He shrugged, palms up, waiting for my response. I nodded. "And here," he continued, "too much theta. This is the hyperactivity people associate with ADHD. But it's minor. In the ballpark I play in, she barely makes the field." There was more: extreme stubbornness, a tendency to perseverate, lapses of short-term memory, attachment disorder, inability to read social cues, emotional reactivity, tantrums, explosions. One by one he read the ratios, divining my daughter's character—more quickly, more accurately than any professional I'd yet encountered."
After the assessment, the neurotherapy begins. Neurotherapy assists the client in changing his or her brainwave architecture. From the amplitude and position of brainwave bands Dr. Swingle develops a therapy schedule that will assist the client in regaining control and getting back on track with life.
ISNR - Denver - Wednesday, September 29, 2010
Dr. Swingle will present a Pre-Conference workshop at the ISNR Conference in Denver. This workshop introduces the QuickQ and Braindryvr methods. Methods for probing the client based on comparisons with the QuickQ clinical database are reviewed and many cases are studied to help participants learn how to capably use this remarkably efficient intake procedure. The details associated with selecting appropriate unconditioned stimuli for braindriving are reviewed and the methods for administering the less complex Braindryvr protocols are shown. Unique concerns regarding treating clients with severe emotional trauma, chronic depression and those who are heavily medicated are reviewed.
BST - Houston - October 15-17, 2010
In his keynote address "Biofeedback for the Brain" to be presented at the Biofeedback Society of Texas 36th Annual Conference, Dr. Swingle will introduce the wide range of disorders treated at his clinic in Vancouver, Canada. Dr. Swingle reviews in detail the initial brain assessments and treatment procedures for a wide spectrum of disorders including seizures, autistic spectrum disorders, attention and learning disorders, defiance disorders, as well as developmental delay, traumatic brain injury and other trauma.
He will also present a 6-hour workshop "Basics of the QuickQ Assessment and Braindriving" for anyone interested in further exploring this neurotherapy method.
IFEN - Munich - February 18-20, 2010
Next he travels to Germany for his first workshop in Europe. The 3-day workshop in Munich is hosted by the Institut für EEG-Neurofeedback.
BFE - Munich - February 22-26, 2010
His final stop in Munich is in February 2011, where he will be presenting at the Biofeedback Foundation of Europe's 15th Annual Meeting. In the meantime, interested healthcare professionals are invited to learn more about Braindriving from the comfort of their home or office by attending one of Dr. Swingle's online webinars.
###