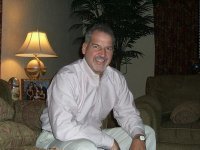 For the many Americans that are not allowed to fund a ROTH IRA... or contribute as much money as they'd like to one, an equity indexed life insurance policy can be a very attractive alternative. I call these unique policies "ROTH IRAs on steroids!"
Alpharetta, GA (PRWEB) September 14, 2010
There is a small but meaningful shift going on in the retirement savings world. Most people don't think of life insurance as a potentially powerful part of a retirement plan, but they just haven't watched the educational videos on a new website launched by Certified Financial Planner, Mark Orr yet. He is one of a rapidly growing number of professional financial advisors who believe, that for many people, a properly structured equity indexed life insurance policy can be an attractive ROTH IRA alternative and one of the best ways to prepare for a prosperous retirement.
ROTH IRAs are often suggested as a great retirement planning tool for a number of compelling reasons and equity indexed life policies can offer many similar attractions.
Most people know that ROTH investors don't get the tax deduction like when contributing to traditional IRAs. But if you believe taxes will be much higher in the future than today, foregoing an initial tax deduction today on a smaller amount of money in return for tax-free retirement income (on a larger amount of money) in the future is a smart trade-off. Plus ROTH IRAs don't have the annual required minimum distributions that start at age 70.5 like traditional IRAs either.
Mr. Orr suggests, "I'd rather pay the income tax on the cost of the seeds, than the fruits of the harvest". And that's why so many financial planners suggest ROTHs.
But the problem for many well-heeled Americans, is that they earn too much money to be allowed to fund a ROTH IRA. Or even if people do qualify to contribute to a ROTH, the most they can contribute in any tax year is $5,000-$6,000 depending on if they are age 50 or older.
So this is how a equity indexed life insurance policy fits into a situation where tax-free retirement income and funding flexibility is desired.
When properly structured, the cash accumulation in a cash-value life insurance policy can be accessed through policy loans or withdrawals on a tax free basis under tax law that's been in place for decades. Equity index life insurance may be the fastest growing type of universal life insurance because cash in the policy is credited interest based on stock market performance with no risk of declines.
Most equity indexed universal life insurance (EIUL) policies credit interest based on the performance of the S&P 500 index (or some other major market index or indexes) subject to a cap on annual crediting (usually between 11-15%) as well as a floor of interest credits (usually 0%-2%) when the index itself has a negative performance. So when the index performs positively but below the cap, the cash in the policy will be credited with that same amount of interest. If the index performs better than the cap, the policy would be credited with the interest amount subject to the cap. In years when the index is negative, the policy would be credited with the "floor" amount of interest but the cash accumulation does not go backwards due to the negative performance.
"Many of my equity indexed policyholders tell me that "zero is their hero!" because in 2008, when the S&P 500 index lost some 37%, my clients were credited with zero interest - which is so much easier to live with than a huge loss. I like to think of it as stress-free retirement planning", says Mr. Orr. With the floor and ceilings in place, many policies would have credited about an average of 7%-9% annually over the last 20 years or so - without the stress of big down years. That makes these policies very attractive compared with CDs or even bond mutual funds (which will likely go down in value should interest rates rise).
Another reason for the shift towards life insurance, is just like ROTH IRAs, there are no minimum required distributions with a equity indexed universal life insurance policy. More importantly, the biggest reason why these policies make attractive ROTH IRA alternatives is that anyone, regardless of their income level, can fund a policy to almost any amount of money that they'd like. So for those who earn more than the ROTH income limits as well as those who don't want to be limited in their annual retirement funding, they can put $10,000-$100,000 or perhaps much more away for their retirement.
Of course, the equity index policies come with a death benefit like all life insurance policies, but when structuring the policy for cash accumulation, we purposely minimize the death benefits to the lowest level the I.R.S allows to keep the policy mortality charges as low as possible. However, should the insured die prematurely, the death benefit will be substantially greater than the cash in the policy which is another advantage of the life insurance policy over the ROTH. Many planners consider this "self-completing" another big advantage of the retirmeent savings plan.
Mr Orr said, "if you are just interested in temporary death benefit protection instead of cash accumulation, then a term insurance policy is a better bet. You can find a very competitive term life quote from dozens of the top insurance companies and educational videos at one of my other websites".
And don't confuse equity index life insurance with equity indexed annuities as earnings from annuities are taxed as ordinary income, along with the fact that crediting caps on equity index annuities are generally much lower than on it's life insurance cousin. Most caps on these types of annuities are in the 5-7% range today - about half of what the EIUL policies offer and annuities don't get the additional benefit of tax-free access to the earnings.
Very successful business owners with $30,000 or more that they would like to contribute annually towards funding their retirement might also be interested to know that there are a few financial strategies which would allow some tax-deductibility of their insurance premiums to fund their EIUL policy. One of these strategies are Section 79 plans. Mr. Orr says "when combined with the strategy in the next paragraph, the potential results can truly be amazing".
And for those who are very financially disciplined, Mr. Orr notes that using a select few "specially designed" EIUL policies, they can turbo-charge their retirement accumulation by borrowing from their policy to pay for their cars (instead of borrowing from a bank, credit union, etc.) and paying back their loan into their policy. Using this strategy, thousands of Americans have their money earning in two places at the same time - their policy interest crediting and their car loan repayments. Coincidently, Mr. Orr also announced the opening of one of his websites which gives a brief description of this powerful financial strategy: http://www.RetireOnCarPayments.com
All in all, the new website describes how an equity indexed life insurance policy can be another financial tool which can potentially offer substantial tax-free retirement income, funding flexibility for almost anyone and long-term stock market-like returns without the risk of loss due to market performance. "According to Mr. Orr, "after the "lost decade in equities" of 2000-2009, many investors would do well to investigate retirement strategies which produce less stress.
For more financial planning tips, information and strategies one can visit Mr. Orr's main website:
http://www.SmartFinancesBLOG.com
###