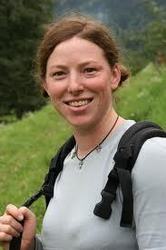 If you're stuck in an office job that you don't like and you're thinking about making a change, my advice would be to go for it!
(PRWeb UK) September 3, 2010
This week, first direct has released Chapter 2 of their 'Colourful Lives' report, which looks into how different age groups have been affected by the economic climate. One finding from the report is that 41% of 25-34 year olds are planning on making changes to their career for increased happiness.
As part of this, first direct have interviewed Lizzie Gillett, Global Director of 10:10 aged 32, who changed her stressful career in TV production to work for the climate change charity and do something more worthwhile with her life. In the video she talks about her decision to change careers, how she got involved in such a worthy cause and how her career shift has improved her life. first direct is one of the many companies who have signed up to 10:10 and are committed to cutting its carbon omissions by at least 10% in 2010.
The research also found that the baby booming generation are reaping the benefits of a golden generation of finance whilst the over 40s are most unhappy due to financial discontent. Due to these findings, first direct have declared that life now begins at 54, not 40.
The research reveals just under one million 45-54-year-olds are unhappy with their lives - and their age group is the most frustrated in the country.
The concerns about wealth and future prospects of the 8.5 million Baby Gloomers – Britons born between the mid-50s and mid-60s – seriously impact on their outlook. Overall, fewer than 40 per cent feel completely happy with life, compared to a national average of 48 per cent.
Older generations in particular are far more content. At 54, more Britons describe themselves as "happy" and "content" rather than "stressed" and "self conscious" for the first time. And this trend continues, with 71 per cent of over 65s content with their lot.
Money worries are the key concern of one in five (19 per cent) of Baby Gloomers – the most financially discontent of any generation2. Along with the prospect of later retirement, gloom factors this generation are victims of include having to work longer to save for retirement, missing out on the chance to easily remortgage, the closing of final pension schemes plus soaring costs of parental care and children's education.
With a 45-year-old male Baby Gloomer having an average life expectancy of 853, retirement alone could cost as much as £320,000.4 Small wonder 15 per cent are unhappy with their future prospects5 – more than any other generation.
Yet Baby Gloomers should take heart. The research suggests that money has a less important role to play in happiness than many other factors. And happy people seem to gain colour in their lives from a range of lifestyle choices and changes.
###